Renewals Overview (10 minutes)
This video covers the absolute basics of running a renewal.
How to Generate a Renewal Batch
Understanding Generated Status
How to Search and Filter in the Edit Renewals Screen
Merging Renewed Jobs (Why do I need to do this?)
How to Update the Resources
How to Increase Service Prices
How to Email or Print your Renewal (Communicate)
Click here to learn how to delete a batch (not covered in video)
*If this is your first time running renewals, we recommend our comprehensive guide.
Here is our quick GIF of setting the renewal criterial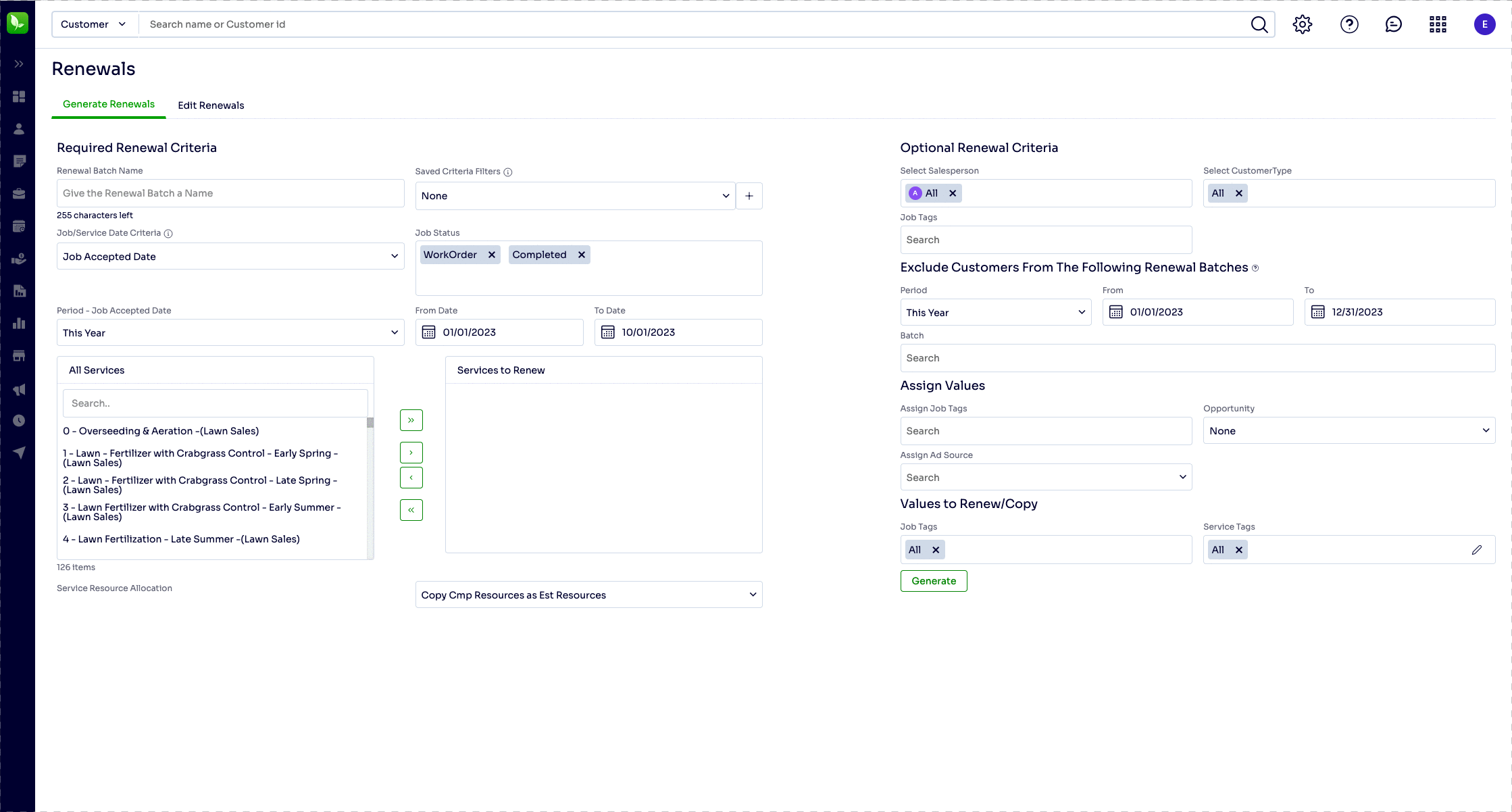 Here is a quick GIF of filtering and editing the renewal and sending an Email (Communication)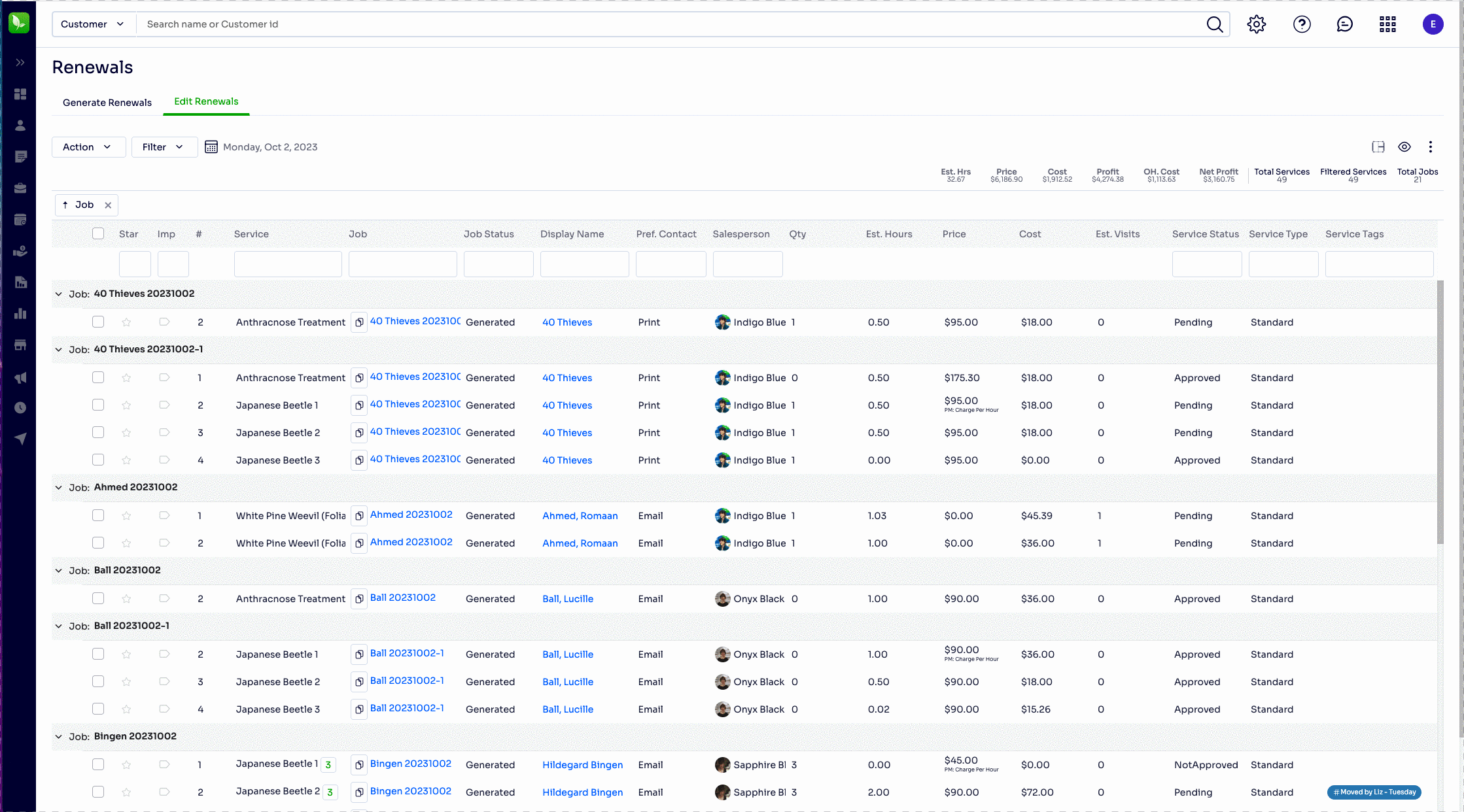 Last Updated by: Elizabeth on 10/02/23
Authored by: Elizabeth on 10/02/23