Service Detail Enhancements Update to Service Detail Settings in Arborgold 7.10 Caleb
Arborgold has updated the Service Detail Settings in Arborgold 7.10 allowing you to quickly update the service settings on the job.
Service Detail Enhancements
Here you will see all the service settings available for each service on the job.
Note: adjusting the service detail settings does not change the service default settings.
To locate service settings navigate to the "+" sign to the right of the service.

Service Information
The information tab is where all the most common items are stored. Here you will see things such as the Item, Service Dates, Service Type, Pricing Method, and Tags.
Additionally, you can add a Description and Work Order Notes for your Crew to see when working on the job.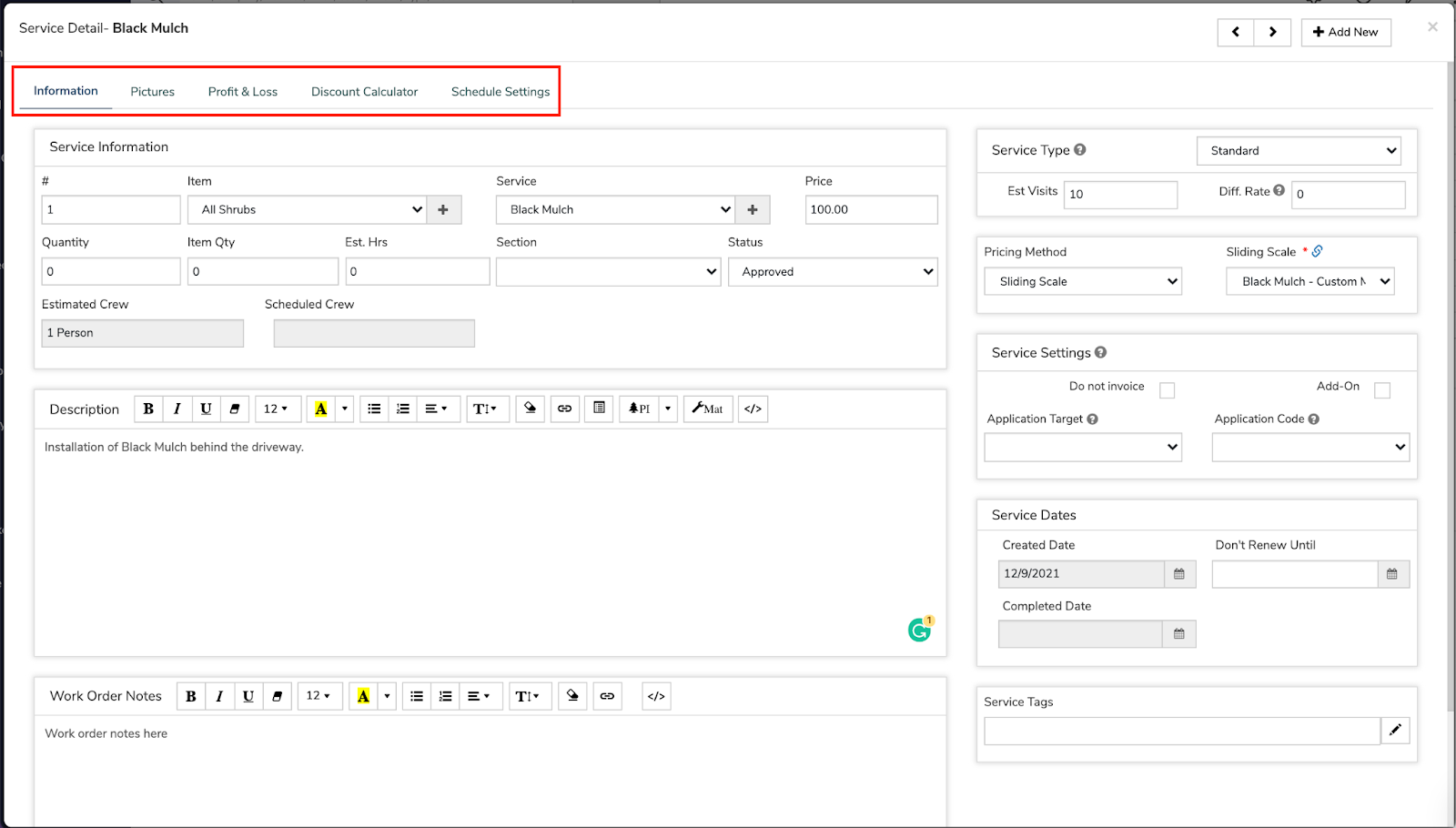 Service Before/After Pictures
Before & After photos of the service can be uploaded here. These photos can be uploaded, downloaded and viewed from both the Cloud and Mobile Crew application.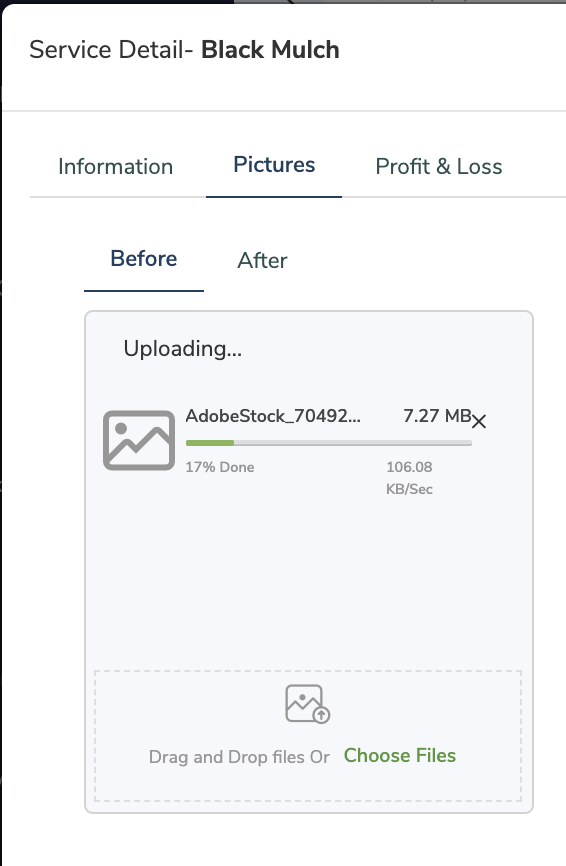 Service Profit & Loss
The profit & loss tab will allow you to narrow in on the service revenue and expenses.

Discount Calculator
The Discount Calculator allows your team to add sales & discounts to your proposals.
Note: The Discount Calculator requires the report template to be configured to display these Discounts. Contact our support team to configure it.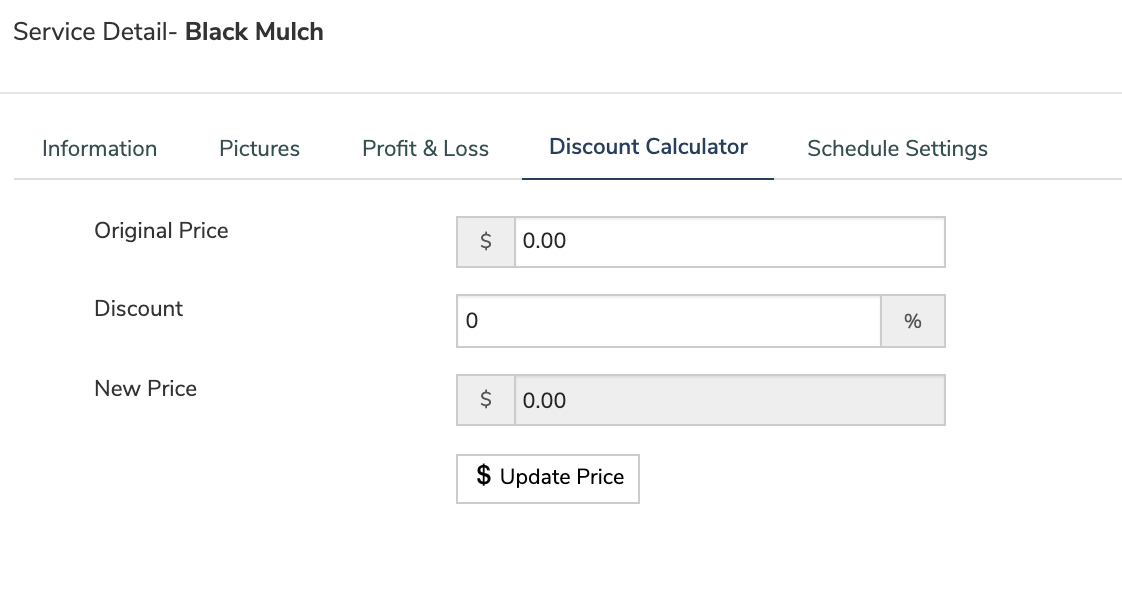 Schedule Settings
Schedule settings allow you to set your preferred Schedule date range for this service. It will pull the dates from the defaults and can be edited here per service.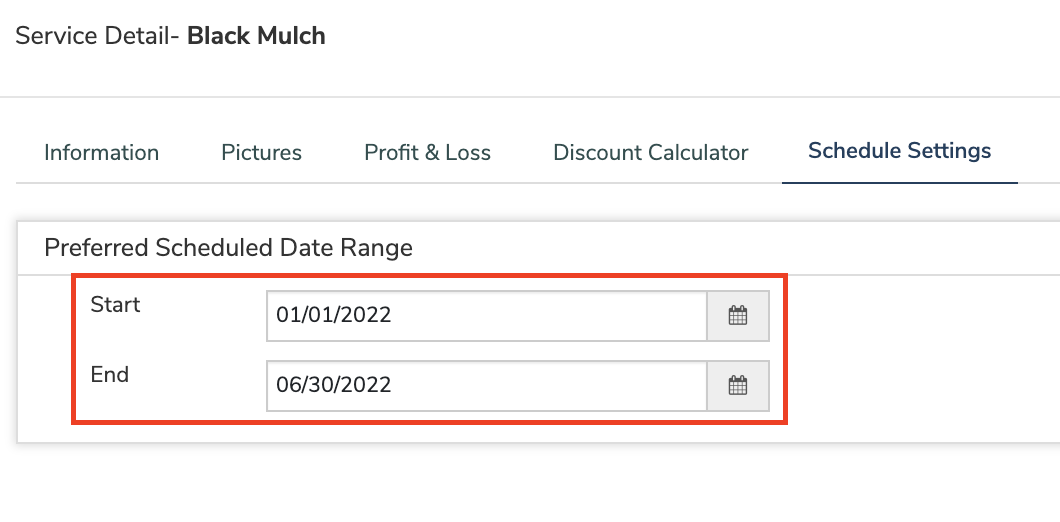 Update Service Pricing Method
The pricing method can be updated on the fly within the service detail screen.
In order to update the pricing method, open the service detail screen by clicking the small + icon to the right of any service and locate the Pricing Method tab.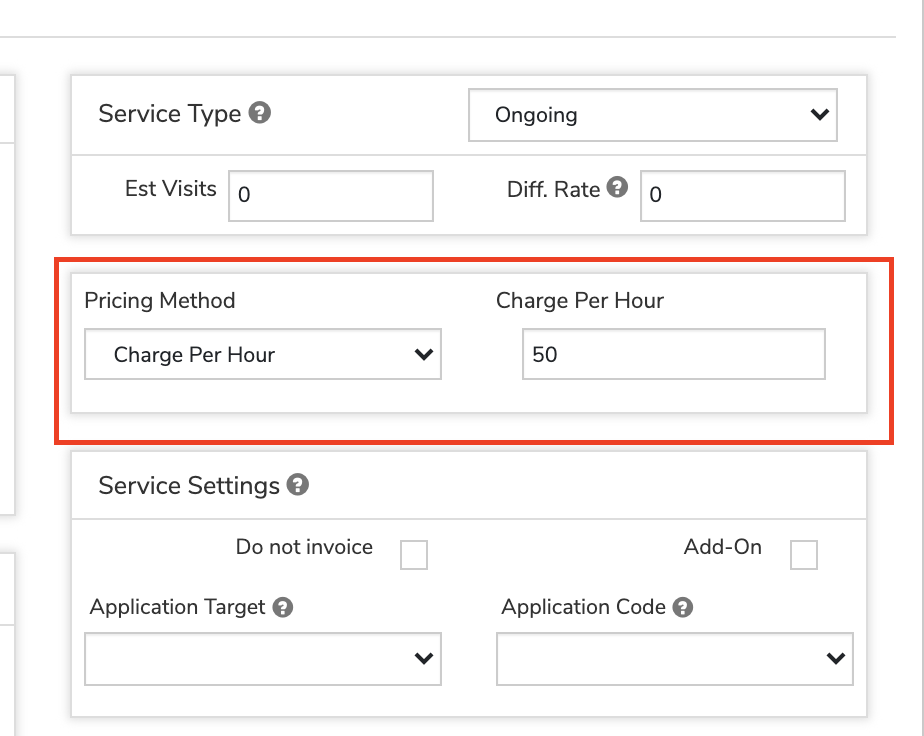 Simply click on the drop-down for the Pricing Method and select one.
Note: updating the pricing method here will not change the service default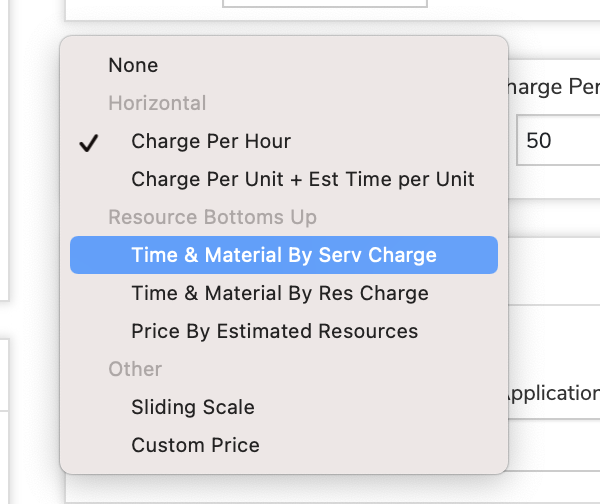 Learn more about service Pricing Methods in Arborgold
Did this answer your question?