Prepare For Renewals
Prepare For Renewals Elizabeth Ogle
1. Bidding Mid Season Work for PHC and Lawn
If you have a PHC or Lawn Program and you only offer 3 of 6 services because the client has joined in the middle of the season, then you will only be able to re-offer those 3 services next year. That's only half the program!
Instead, use our "Not Approved" option to price and organize the program, but not Offer this service for the current season.
2. How to Set Services to Renew Every Other Year (or every 3 years)
Prep and set up do not renew and service interval dates to ensure proper renewals. A good example of this in the tree industry is phosphonate treatment for sudden oak death, which are applied every two years in some areas.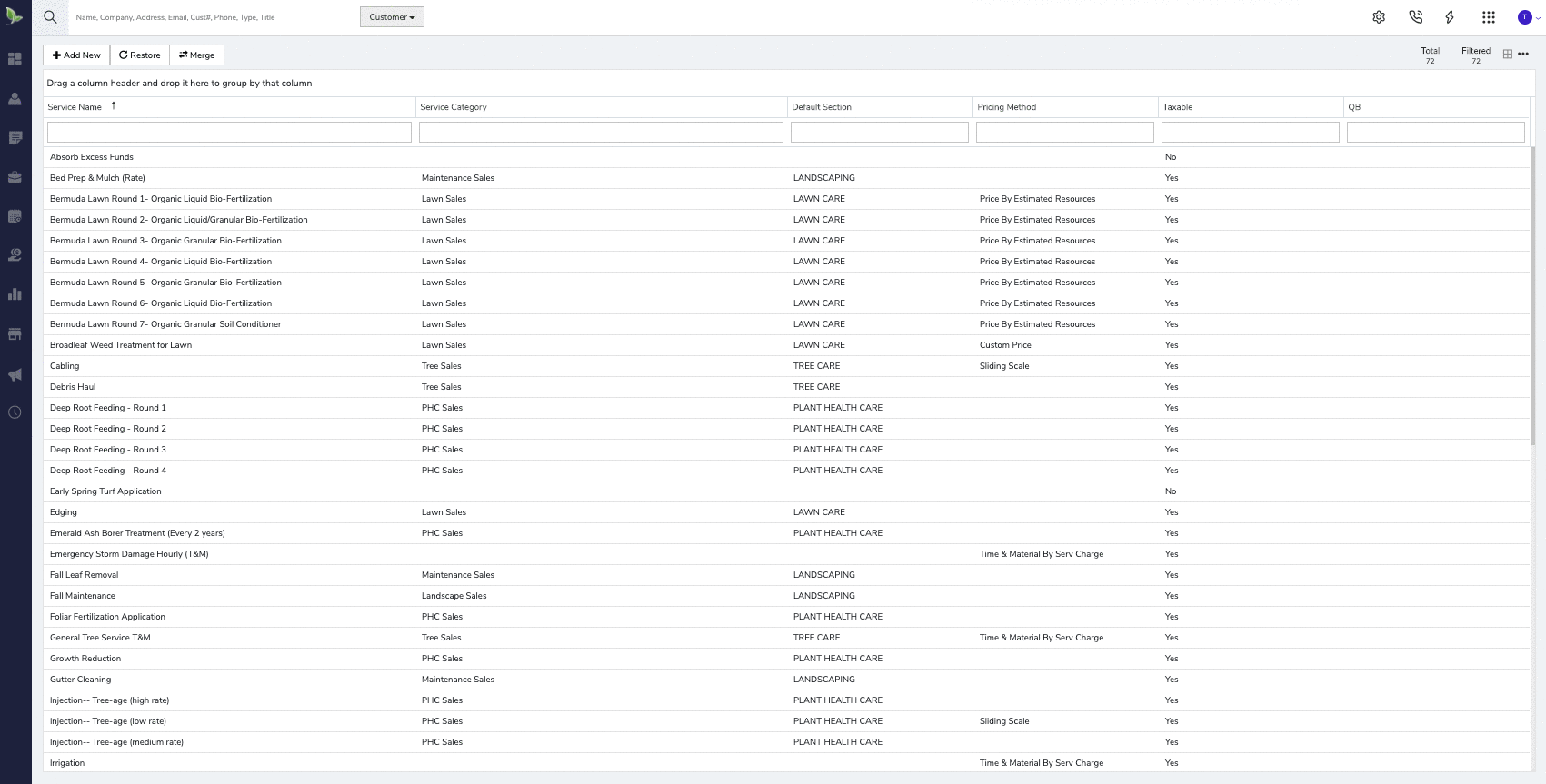 3. How to Reassign Salesperson (Estimator) to Customer Accounts
When a salesperson has left your employment, you will want to reassign his or her accounts to a new hire. This way, you can also cause the work to be renewed
4. Decline Proposals you do not want to renew
In the event you want other work for a client to renew, just not this specific job, we can prevent a job from being renewed. Here's how: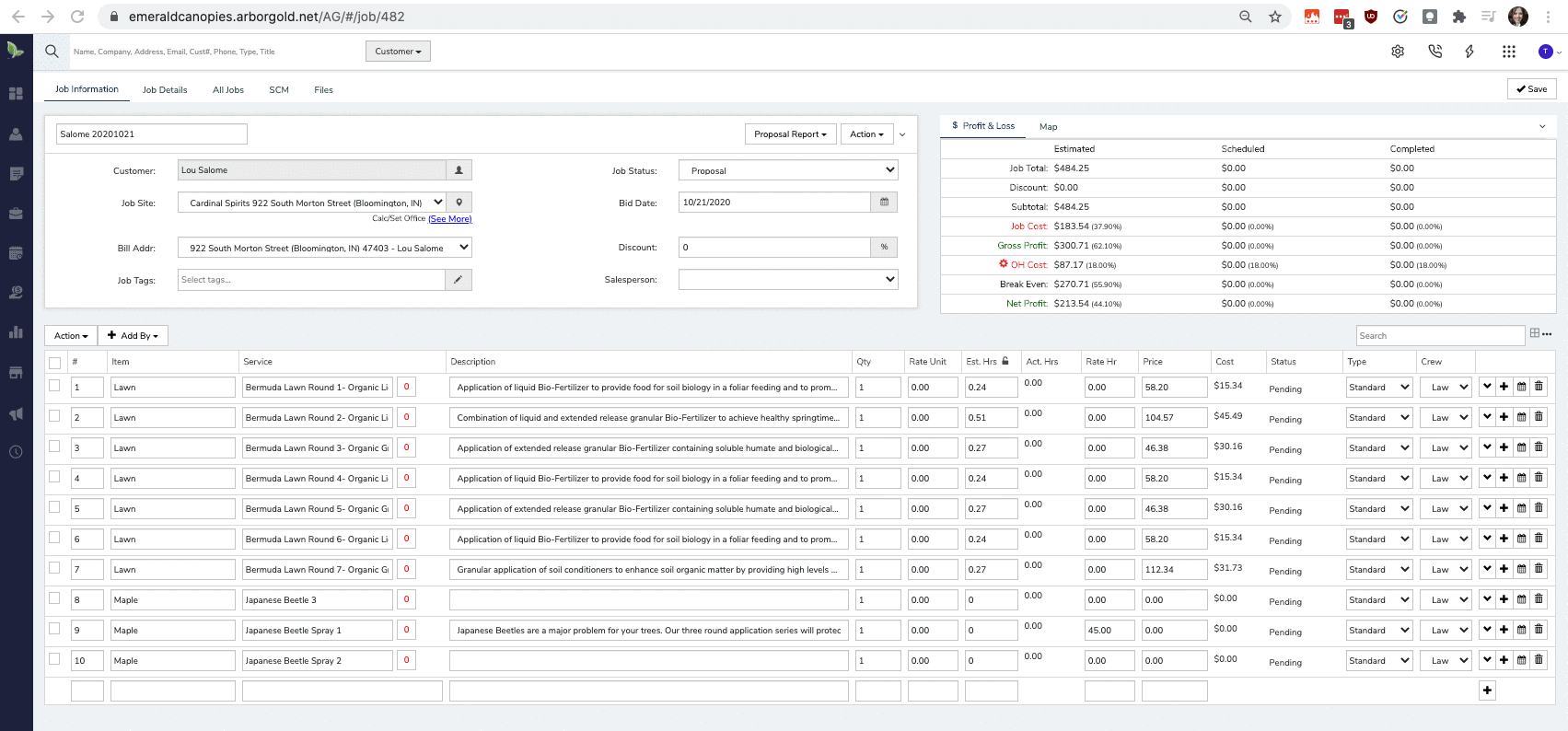 5. Set customers to "Inactive" if you do not wish to work with them again.
Such examples include customers who are deceased. If the new home owner does not want to have their property serviced, you may not want to send them a renewal. Another example is a client who was truant on paying their account. In this case, you most likely do not want to perform more work for free. Here is how to set a customer to be inactive:
Did this answer your question?