7.7 Release Documentation
Inventory Item Types
Inventory Item Types 7.7 Update - Inventory Item Types Caleb
There are new Inventory Item type options available within the Inventory listing. Previously, the options available were Standard and mixture, but we have expanded the options available to choose from to accommodate for additional inventory items.
The new Inventory Item Types are as follows:
Plant

Chemical

Mixture

Hardscape

Lighting

Irrigation

Other
This enables production managers to assign more accurate Inventory types to items assigned on jobs.
At the point of release we will automatically set the Inventory Item Type to Chemical if it's associated with any mixture.
How To Update Inventory Item Types
The updated Inventory Item types are visible from the Inventory screen in Arborgold.
A user can select multiple inventory items to update in batch by clicking on the checkbox next to the items.
First go to the Inventory screen in Arborgold.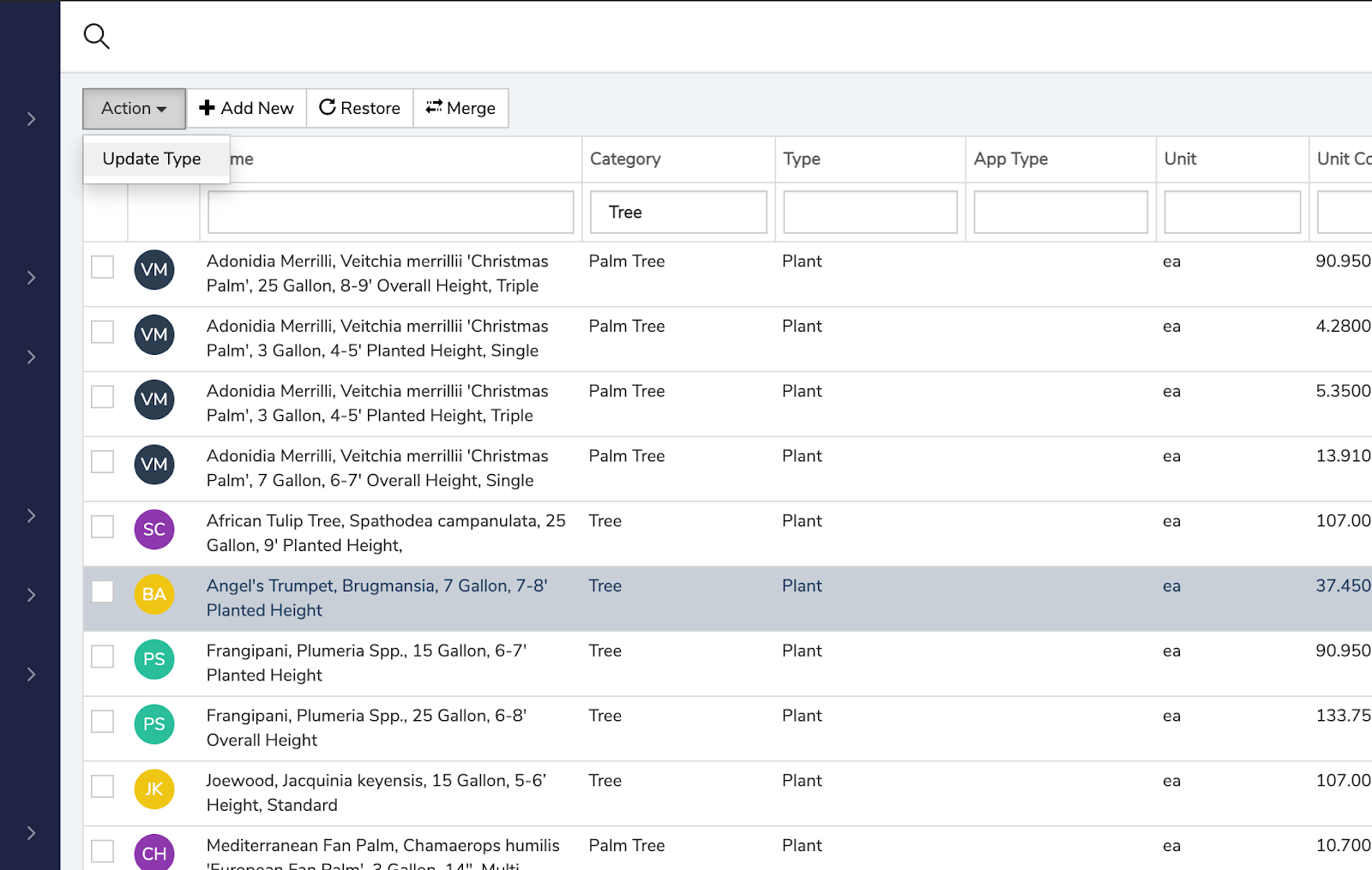 Locate an Inventory item you would like to update, select it, then click the Action dropdown.
Select "Update Type"

After selecting the Inventory type you want to update to, select "Update" in the right corner.
It will confirm you want to make the change and then update the Inventory type.
How To Update Inventory Item Types via "Edit" Screen
You can also update the Inventory Item type by right clicking and selecting "Edit".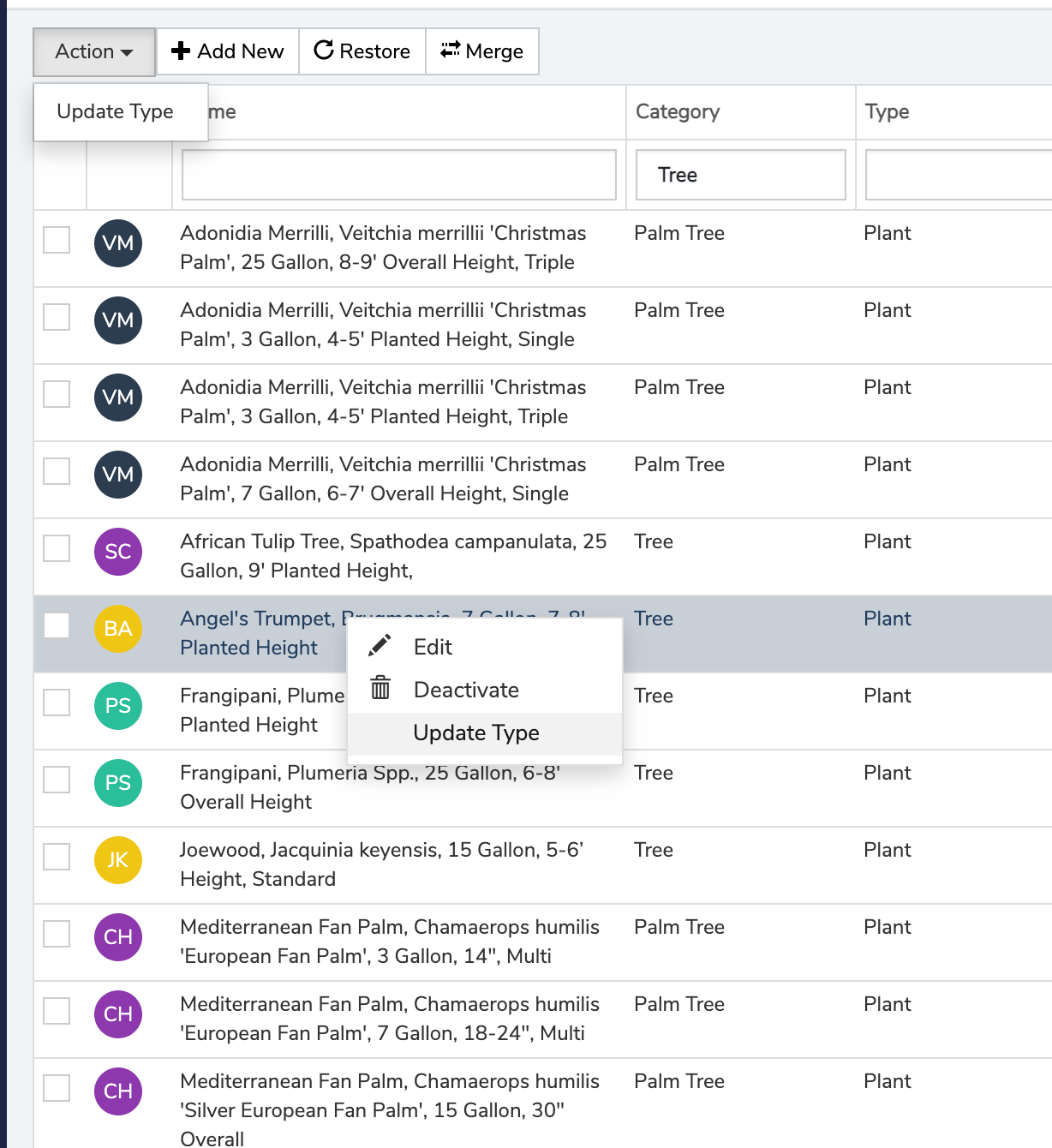 The Inventory Items open and you can select the Type on the right hand side beneath the Information tab.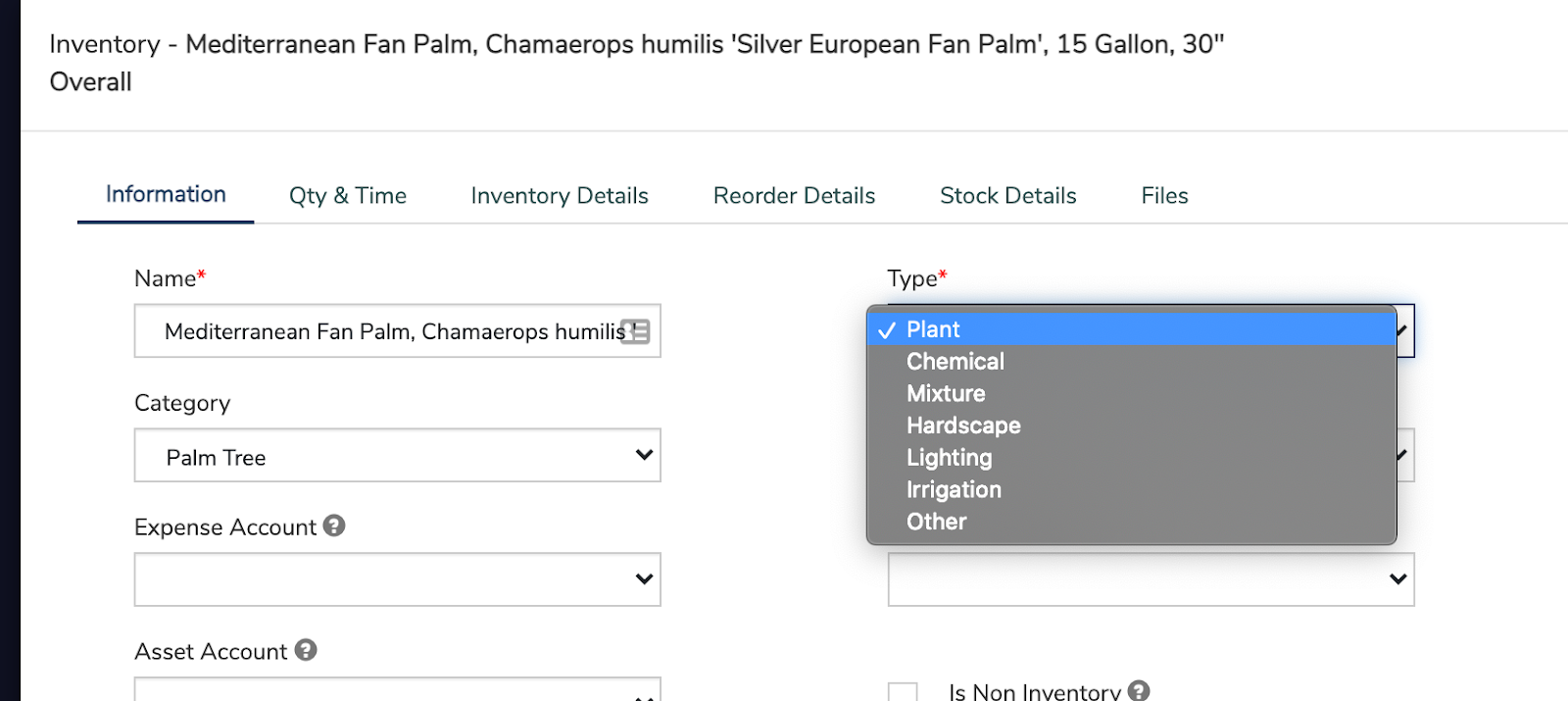 Did this answer your question?