7.7 Release Documentation
Company Setting to Allow Crews to Clock Into Multiple Jobs
Company Setting to Allow Crews to Clock Into Multiple Jobs Timesheets, Time, clock in jobs, crews cannot clockin, payroll settings Caleb
This enhancement enables your crews to clock time on more than one job at a time. This is for companies who would like to use Mobile Crew time tracking as it was before the Payroll update.
How to Enable the Company Setting to Clock into Multiple Jobs
To locate this company setting first go to Settings -> Time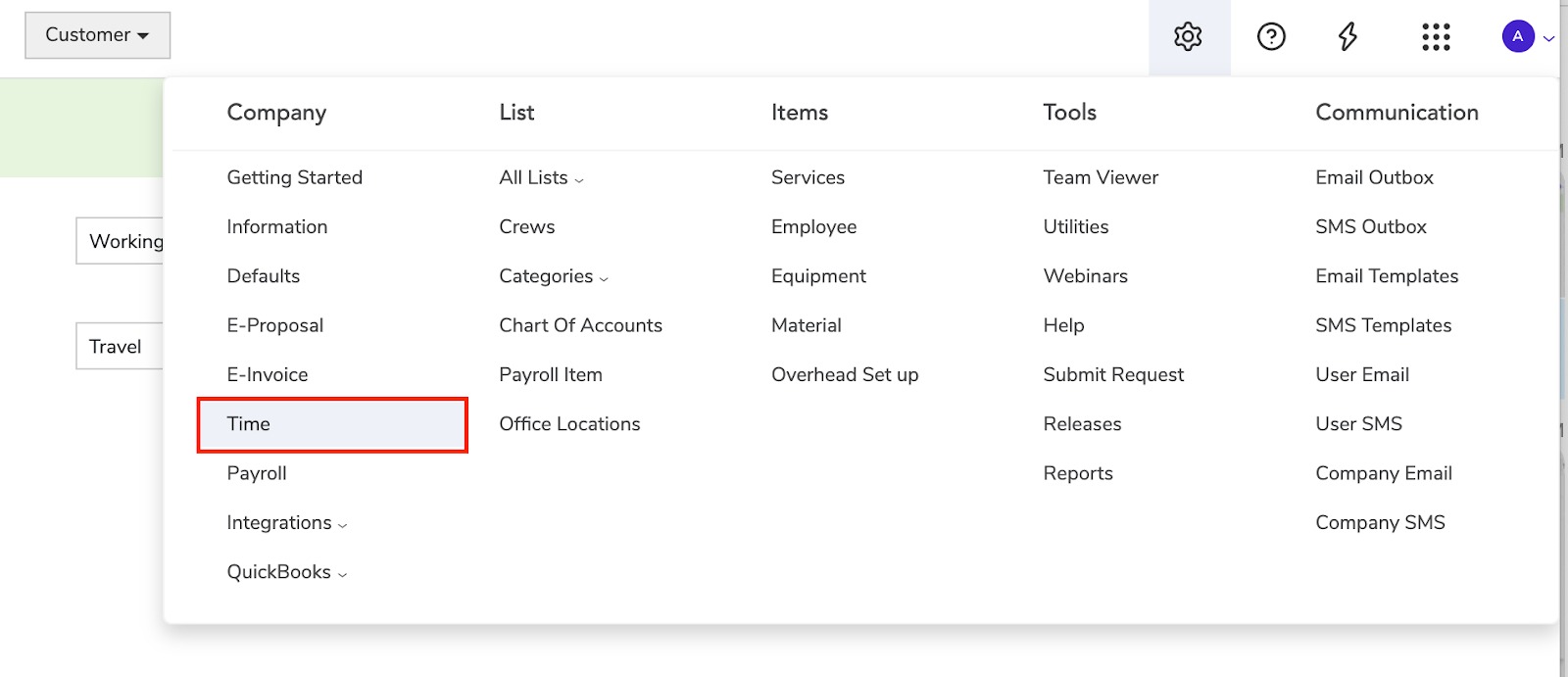 Locate this setting at the bottom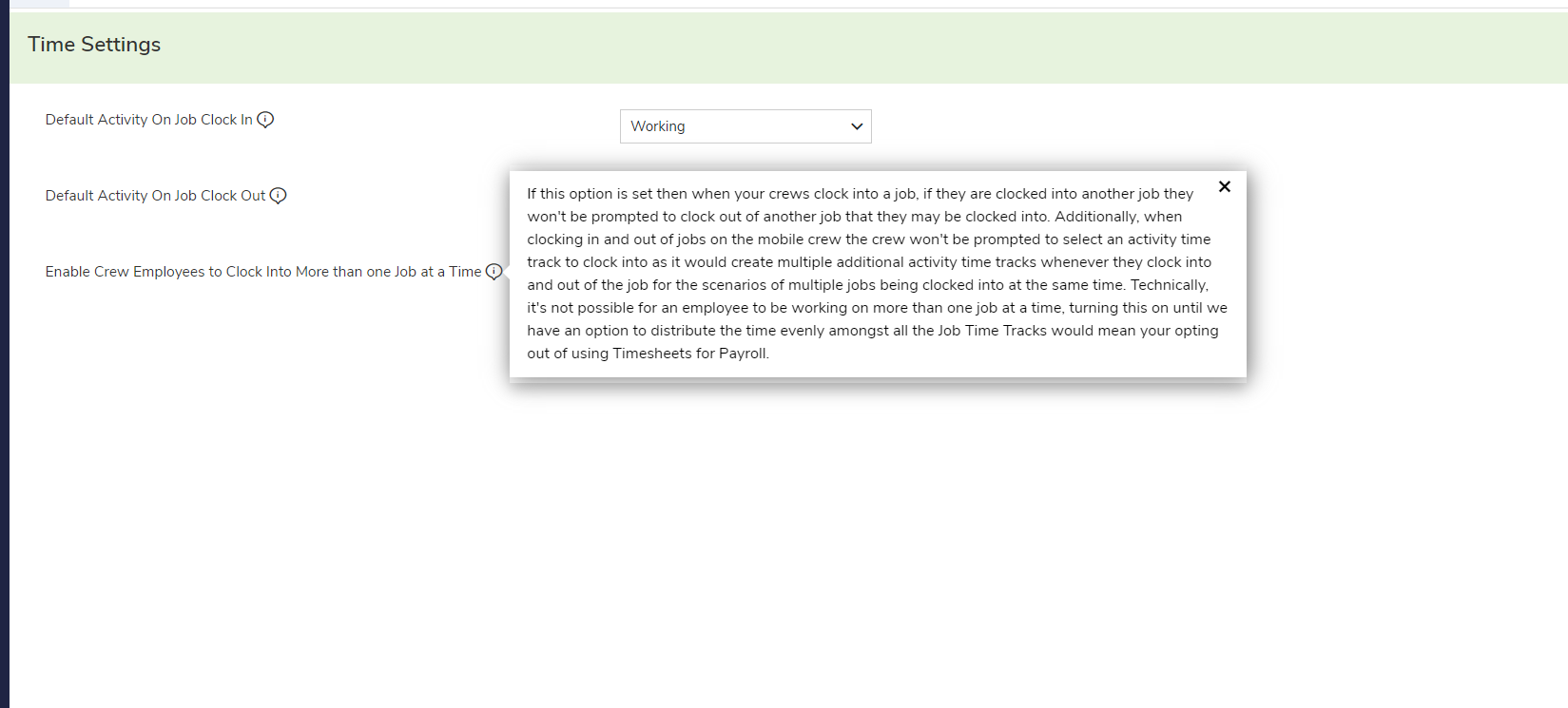 If this setting "Enable Crew Employees to Clock Into More than one Job at a Time" is turned on then when your crews try to clock into multiple jobs, Mobile crew will not prompt them to clock out of their previous activity.
Additionally, when clocking in and out of jobs on the mobile crew the crew won't be prompted to select an activity time track to clock into as it would create multiple additional activity time tracks whenever they clock into and out of the job for the scenarios of multiple jobs being clocked into at the same time.
IMPORTANT NOTE: Turning this on would mean opting out of using Timesheets for Payroll.
Did this answer your question?