7.7 Release Documentation
Batch Add and Remove Employee Resources
Batch Add and Remove Employee Resources 7.7 Update Additional Enhancements Caleb
This enhancement enables you to add or remove employees as resources on multiple services at once, as long as the services are assigned to the same crew. This enhancement is beneficial for crew production managers to update multiple jobs on the go within the Work Scheduler and quickly change Employees assigned to the services.
How to Batch Add and Remove Employees
Select the Action Dropdown in the Work Scheduler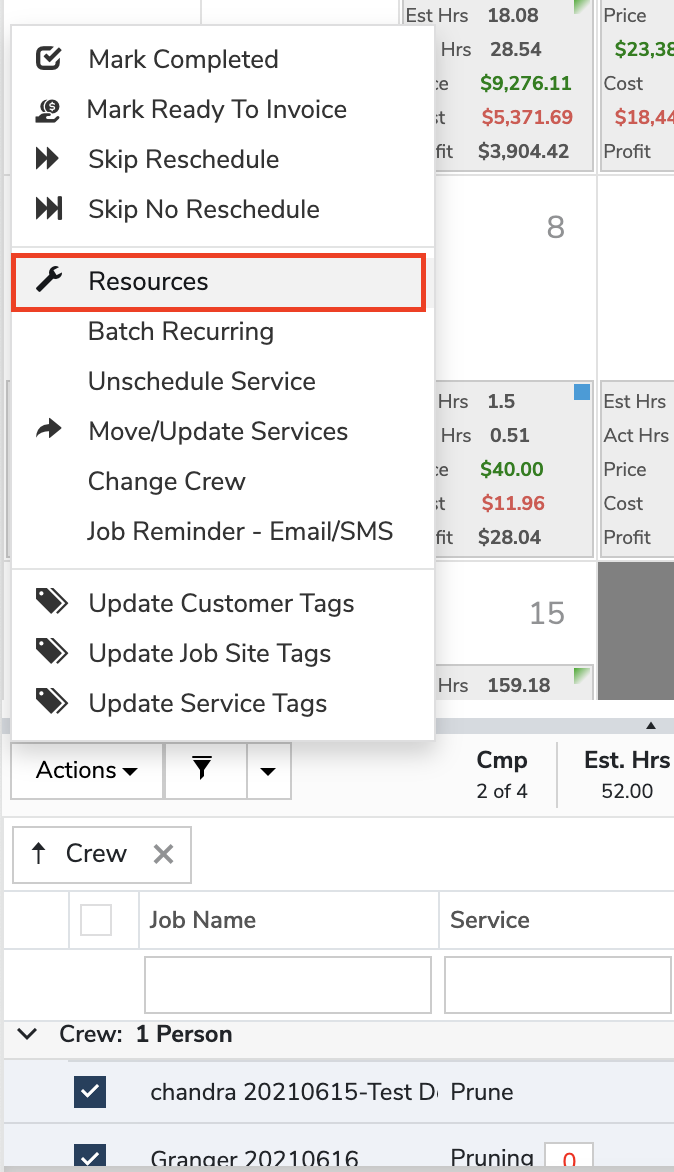 Select Resources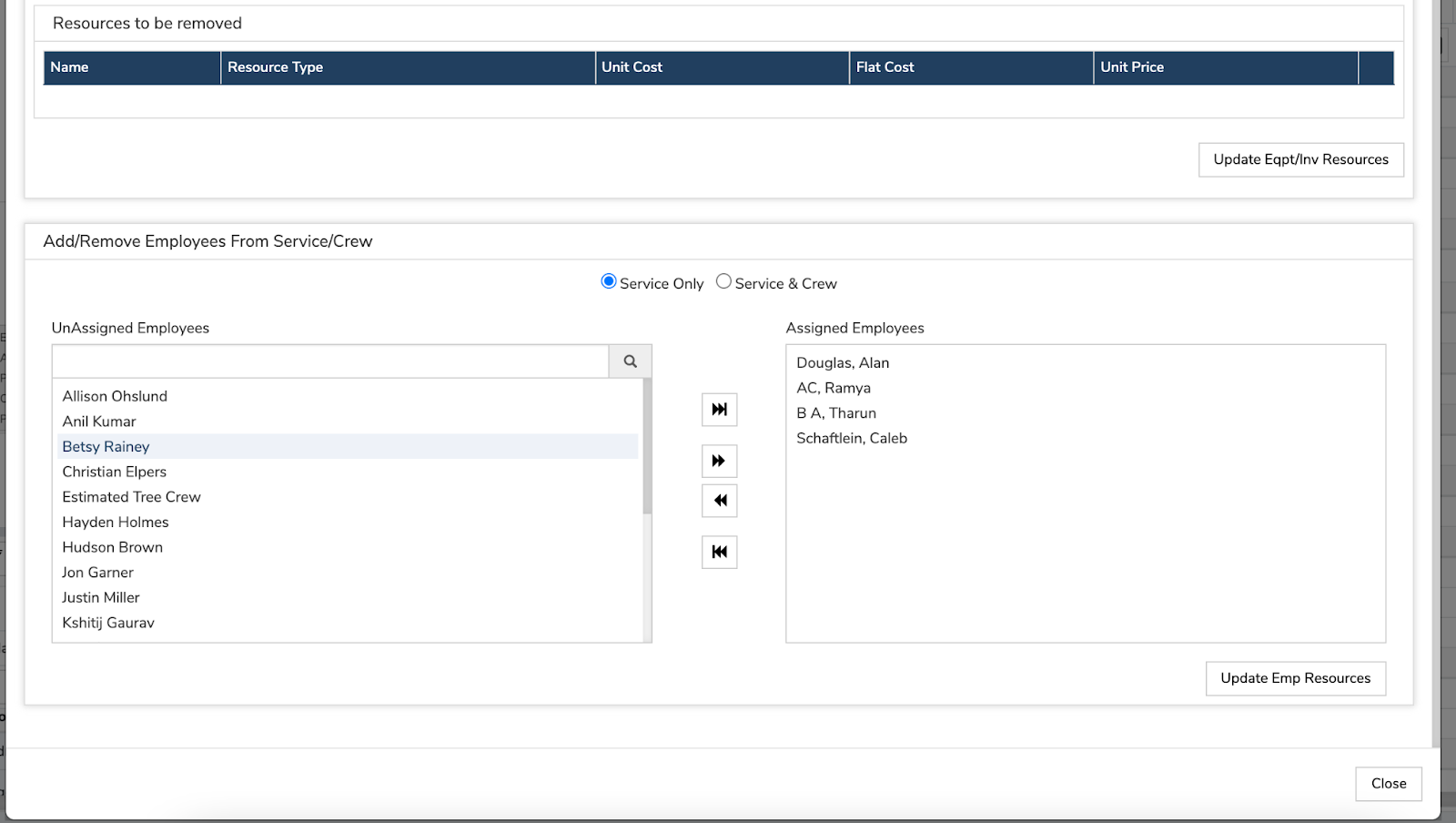 After selecting Resources, it will open the Batch Add and Remove Resources screen.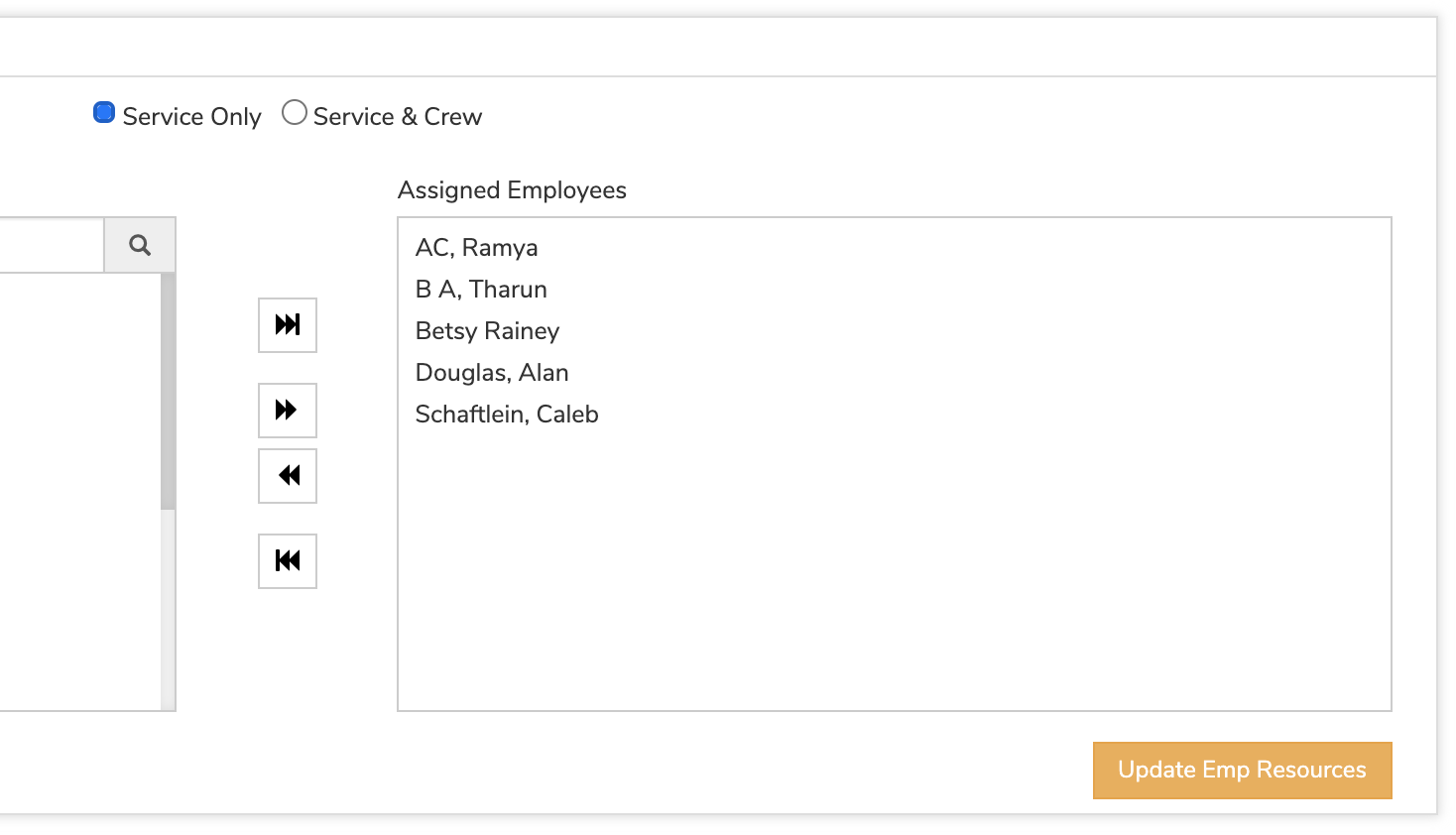 Upon adjusting the employees, the button will appear in orange to save the employees. You can also change the option to update the Crew defaults upon saving.

When updating a Recurring service will now ask you to update only this visit or all future visits with the Employees you have adjusted.
Did this answer your question?