8.0 Release Documentation
Plant Inventory Recommendations
Plant Inventory Recommendations Levi Garner
Plant Inventory Recommendations (PI Recommendations) enables you to build out recommendations such as services, labor, equipment and even materials required for the betterment of a plant. This enables your estimators to focus on inventorying the plants on a job site such as a large municipality along with the recommendations for those plants without immediately building out the estimate. Then from the office you can build out any number of jobs based on the recommendations for the property. This could be immediately, a year down the line or even five years in the future. It all depends on the arborist. Just like a doctor may recommend future treatments for a patient in a year or two years down the line an arborist in Arborgold can now recommend treatments two years down the line for a plant. There is a patient doctor relationship between an Arborist and a plant and this feature represents that within Arborgold.
The following will demonstrate the process and flow for adding recommendations for plants from the cloud, but the same process can be done from the mobile estimator in an update coming soon.
To add a recommendation simply right click any plant. In the more action menu you will see two new options, Add Recommendations and View Recommendations. The View Recommendations will show all of the recommendations for the specific plant and whether or not it's been added to a job or still in recommended status.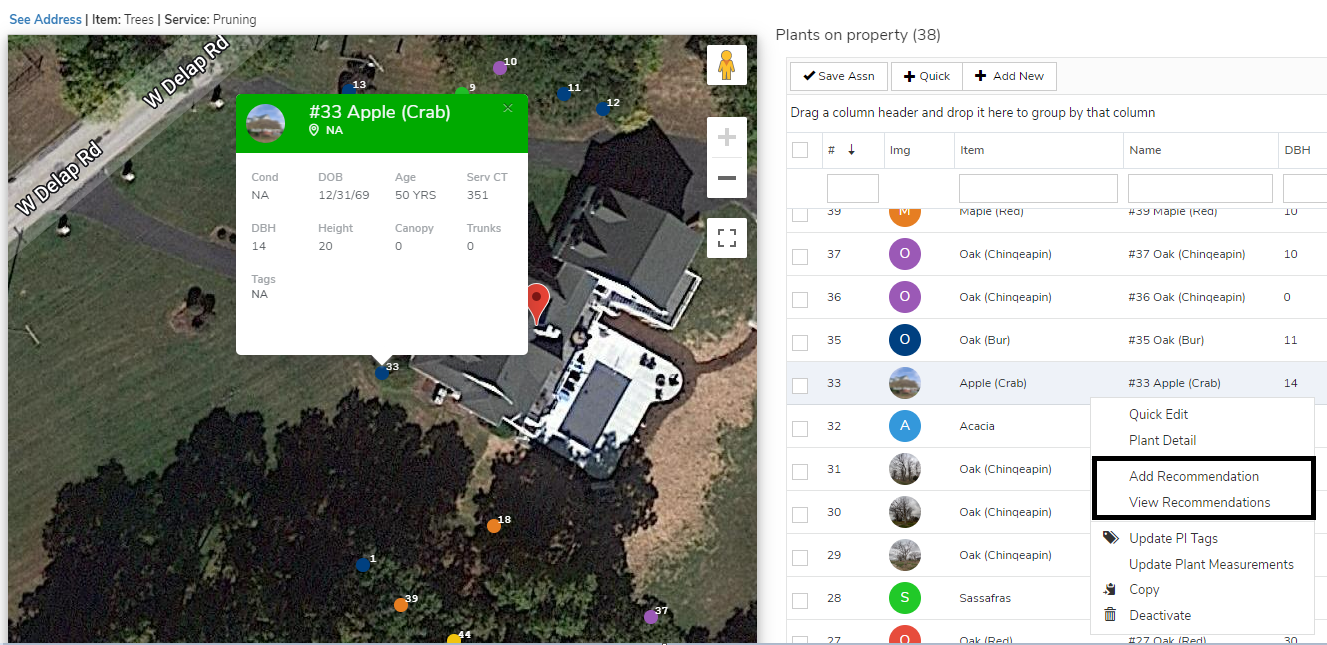 Upon clicking Add Recommendation it will open a popup for you to add a new recommendation.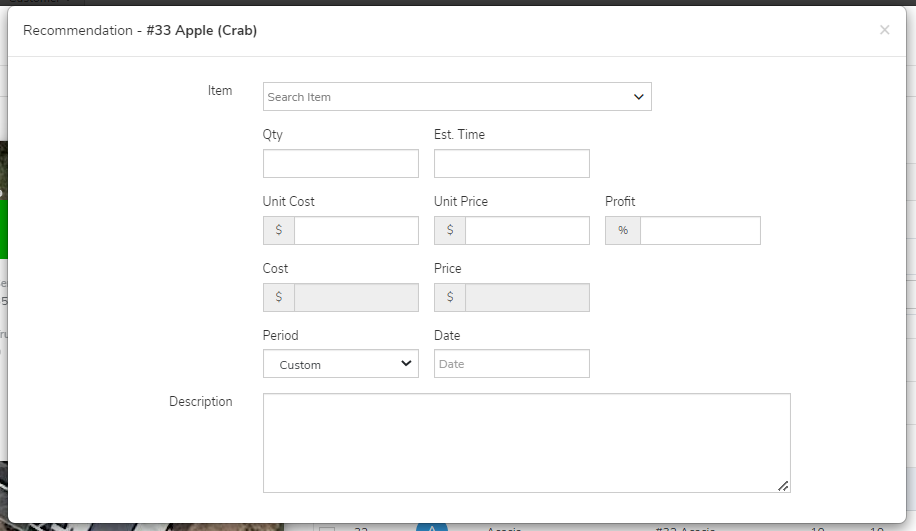 After adding the recommendations to a plant, the recommendations can be added as services to the job.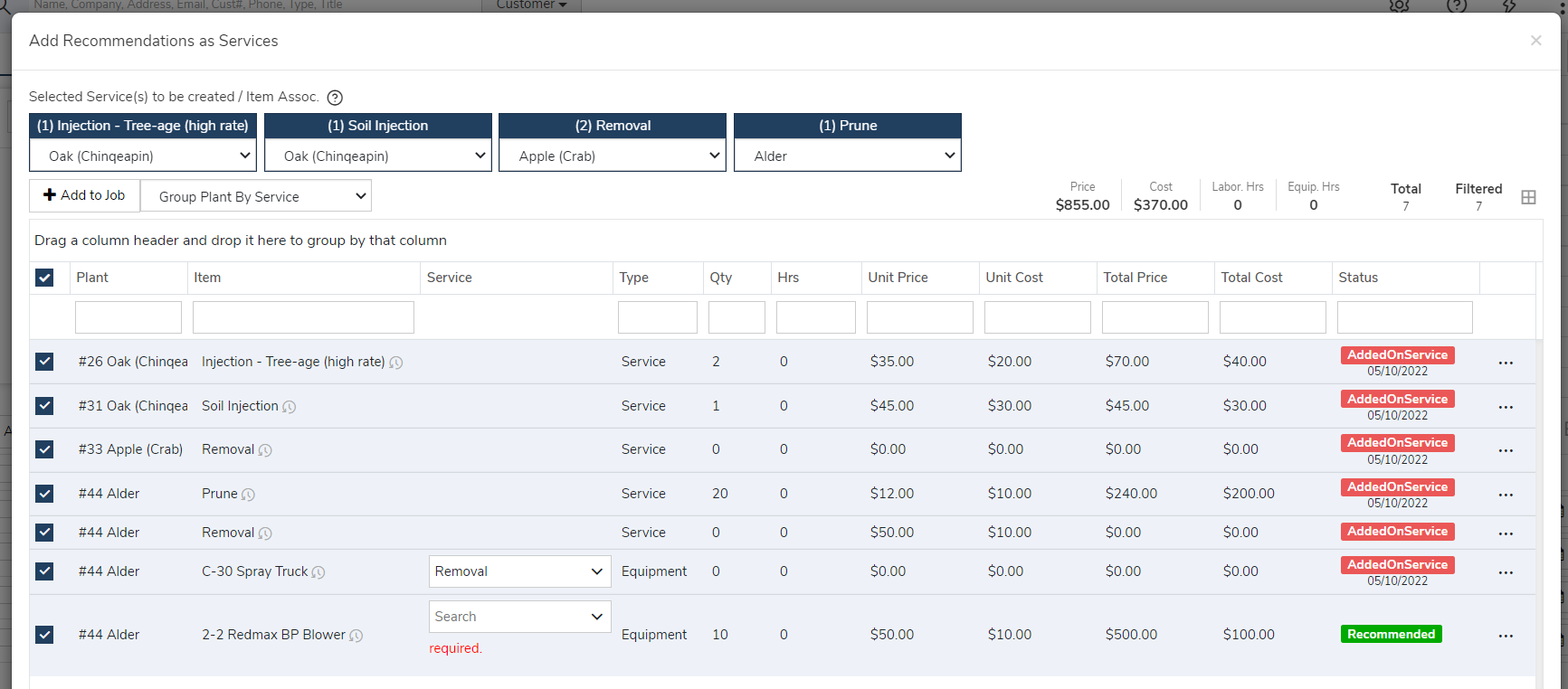 Did this answer your question?