New E Proposal Levi Garner
We have revamped and redesigned our E Proposal for better user experience which will result in you winning more bids! On top of this it includes a host of additional enhancements, which to name a few include:
Individual line item acceptance for services.

Ability to prepay for the job, if you integrate with any of our credit card providers. That's right money in your pocket before ever doing any work!

An auto setup process for the Customer Portal, making it a breeze for you customers to sign up.

A host of E Proposal settings that make all the enhancements flexible and customizable for your company.
New E Proposal Settings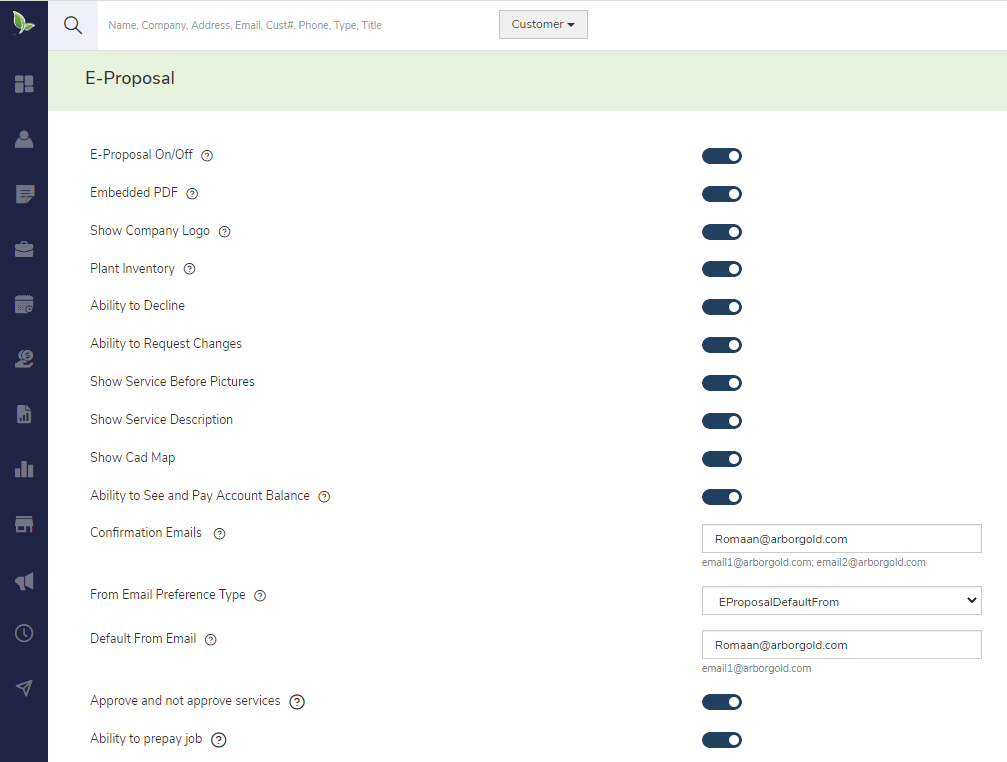 The Prepayment options are just defaults and can be overwritten of customized per job within the Job Details.

New Digital E Proposal (Embedded)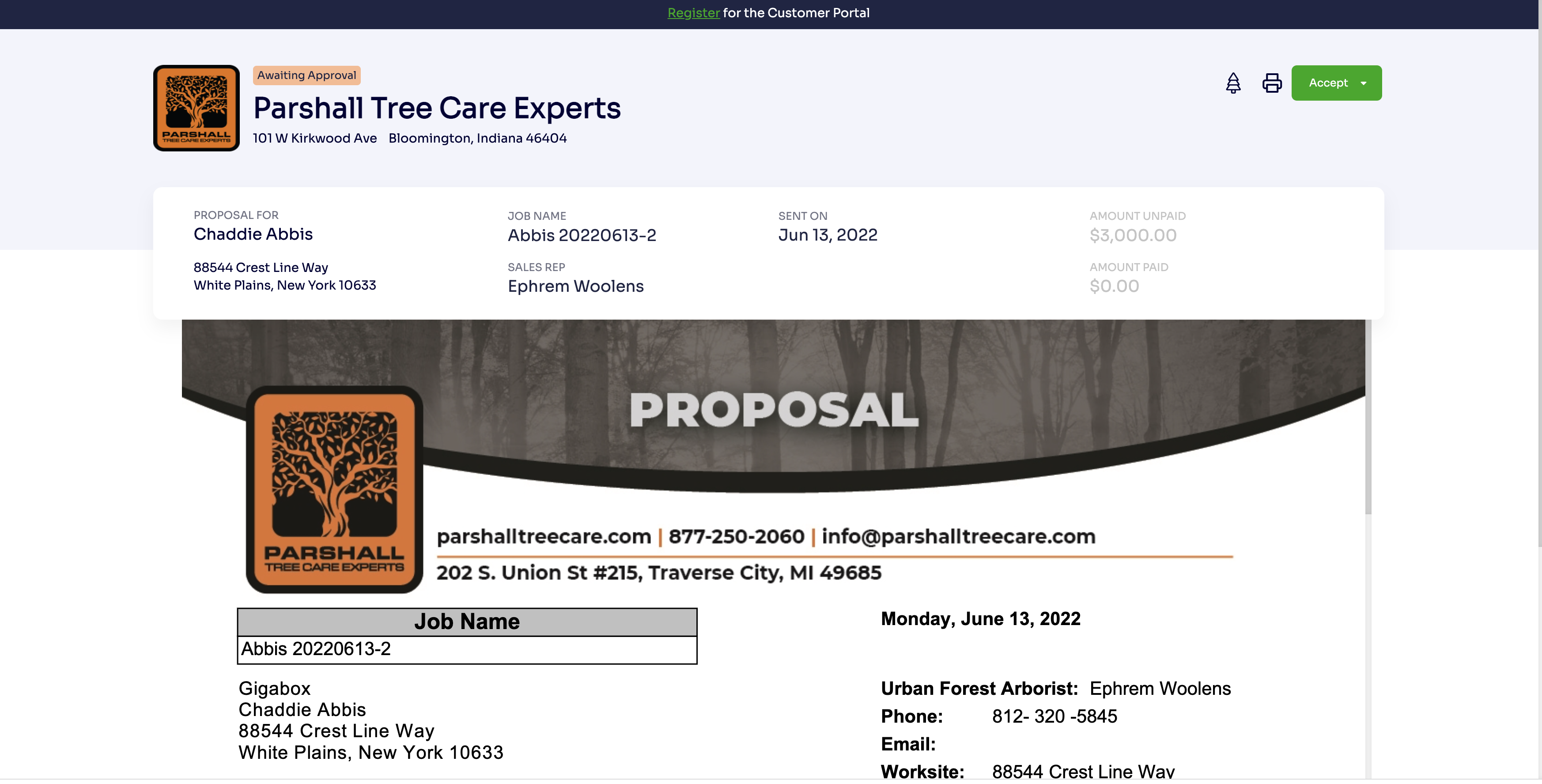 (Non-Embedded Version)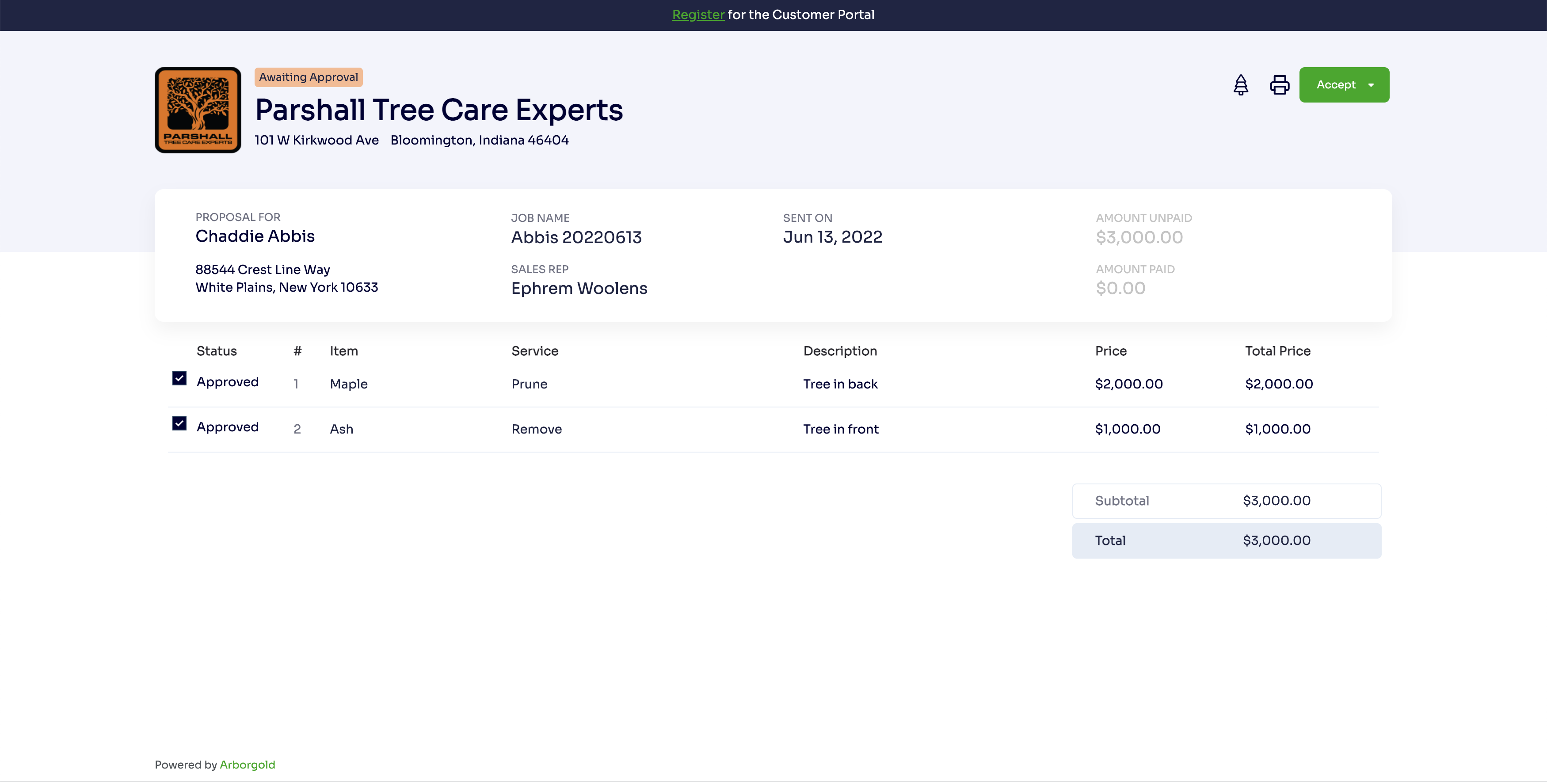 As you can see from the image above the new Digital E Proposal includes a host of improvements.
Ability to have Embedded or Non-Embedded PDF form

Ability to Approve and Not Approve specific Services

Ability to access Service before Pictures

Ability to now access the plants associated with a specific service, not just recommended on the job.

Ability to easily register themselves with the Customer Portal. Upon clicking Register they will be sent an email which includes all the information required to register themselves to the portal. Note the email that we send the email to will be the primary email on their customer profile. In the email they are sent there is a convenient "Register" link, which upon clicking will open in another tab the register Customer Portal form auto populated.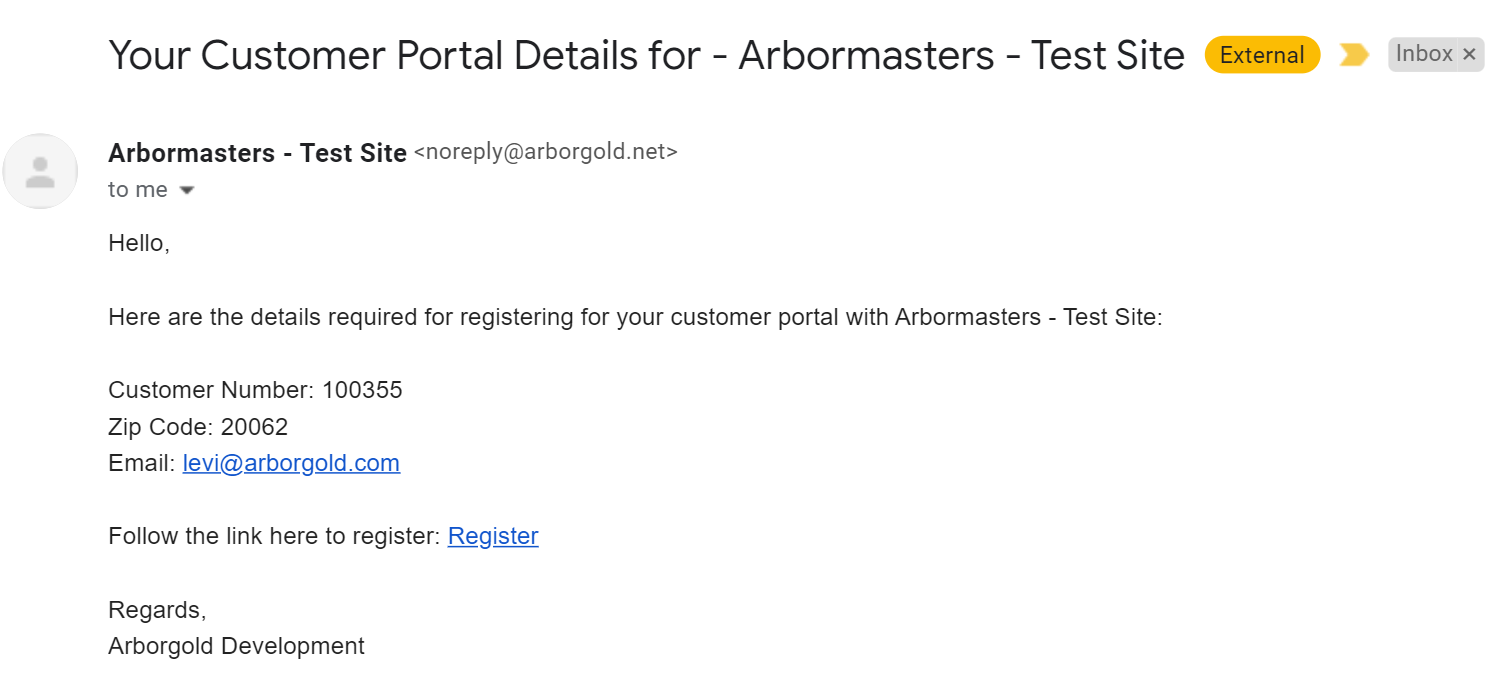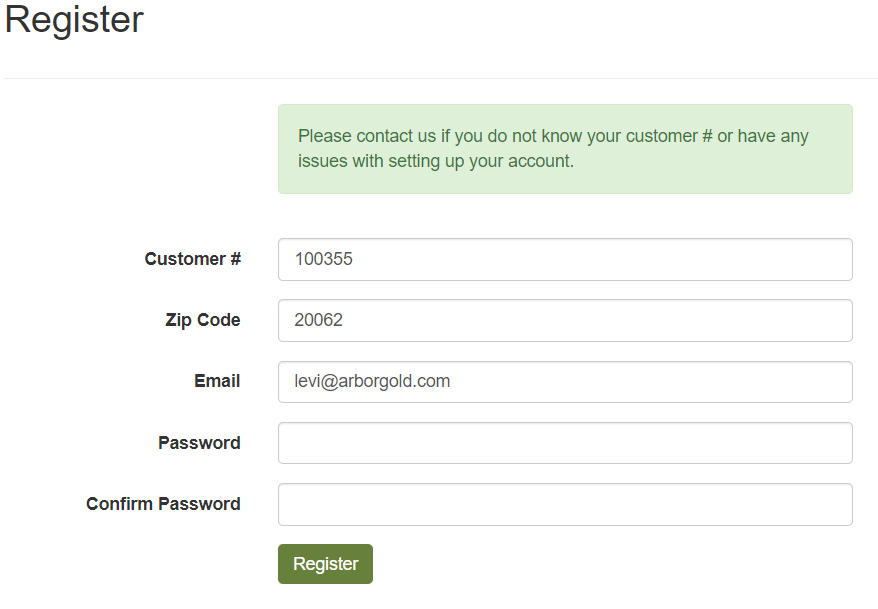 The ability for your customers to prepay for the job, if your integrated with any of our credit card providers. As mentioned earlier in the document you can customize various options related to them prepaying via E Proposal Settings defaults, which are carried over and can be overwritten per job.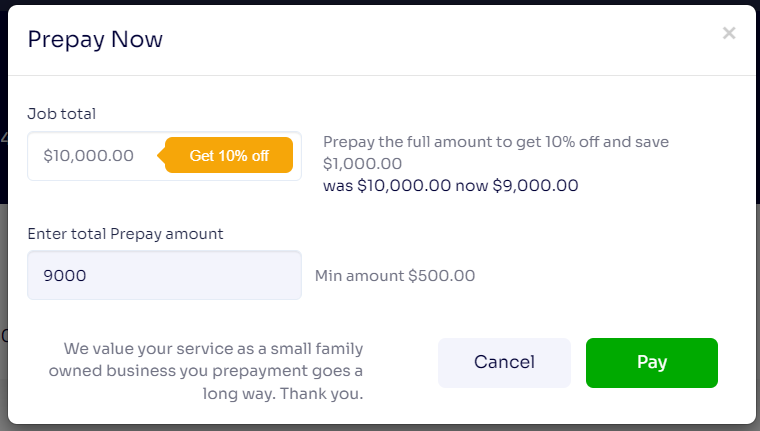 Did this answer your question?