Angi Leads Integration & Setup How to setup your Angi Integration with Arborgold Caleb
The Angi integration allows Arborgold Software users to receive leads directly inside the Arborgold dashboard and see scheduled appointments.
Setup Angi Leads
In order to set up the Angi integration, you will need to sign up for Angi Leads through Arborgold or log in to an existing account.
Go to Settings -> Integrations -> Angi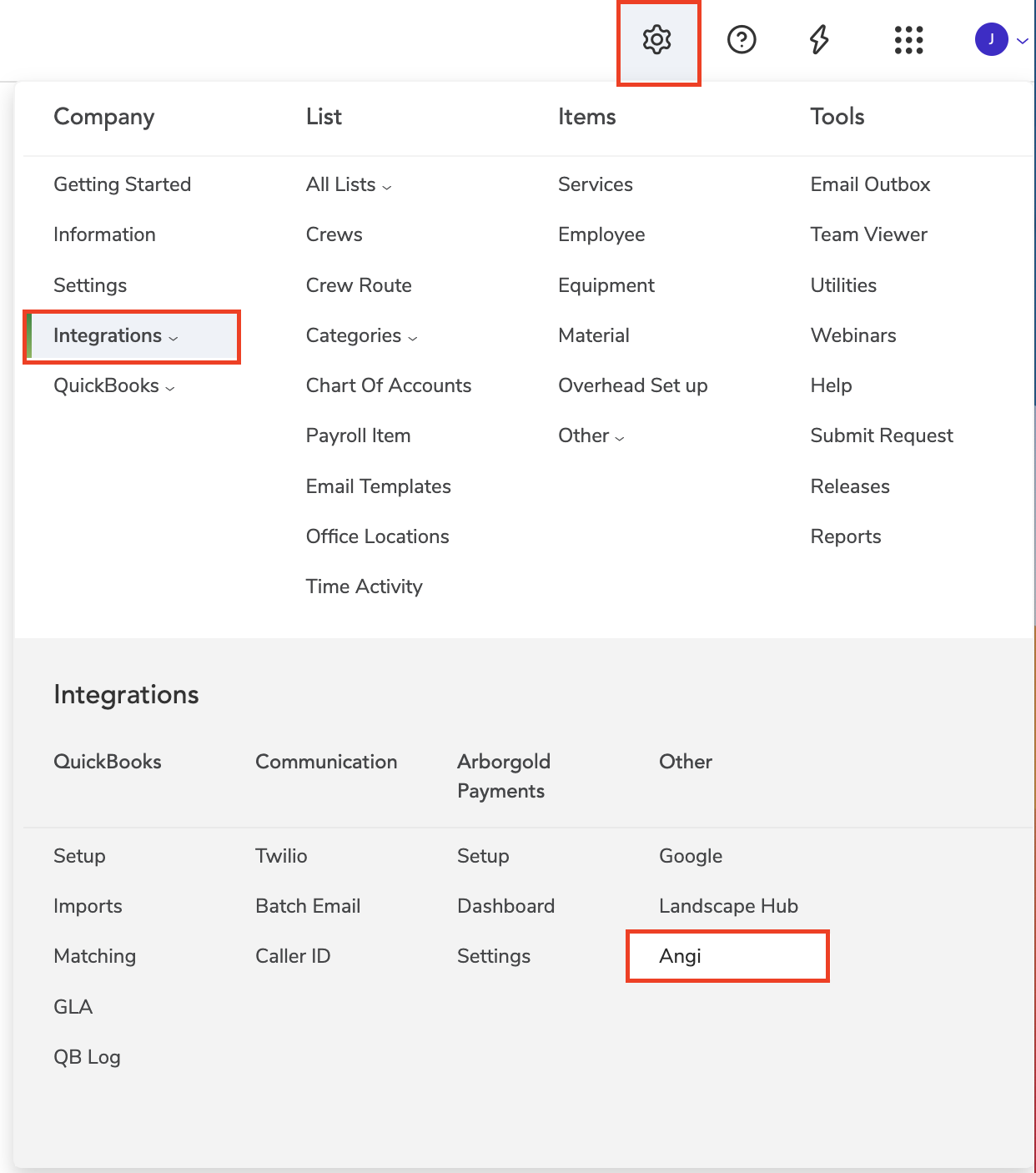 Click "Go to Angi Leads" to signup for an account.
Follow the steps on the link provided to set up your new Angi Leads profile.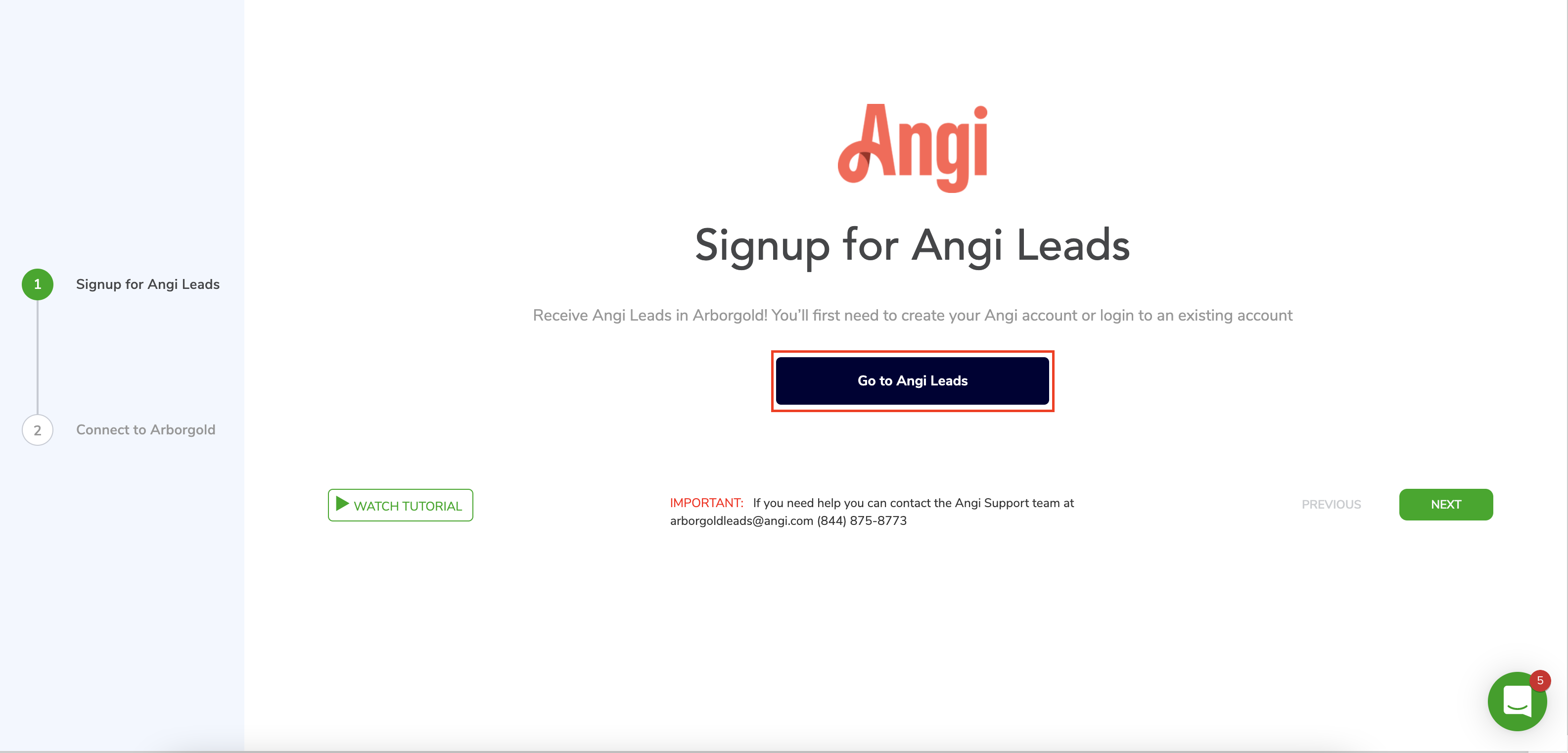 If you already have an Angi Leads account, you can call an Angi Representative at (844) 875-8773 in order to link your account.
Connecting to Arborgold
Once you have successfully registered for an account in Angi Leads, you will need to connect your account to Arborgold so that the leads you receive appear in your dashboard.
Email [email protected] or call (844) 875-8773 to provide the CRM Key and connect your Angi account to Arborgold.

Receiving Leads & Appointments
Once the integration is configured, you will begin receiving all the leads that come from Angi Leads in the Leads Dashboard widget.

Click Customize Dashboard to add the Leads widget to your dashboard. Once there you will see any lead that came though in the widget.
Double-clicking on a lead will expand it and let you create a message or appointment from that screen.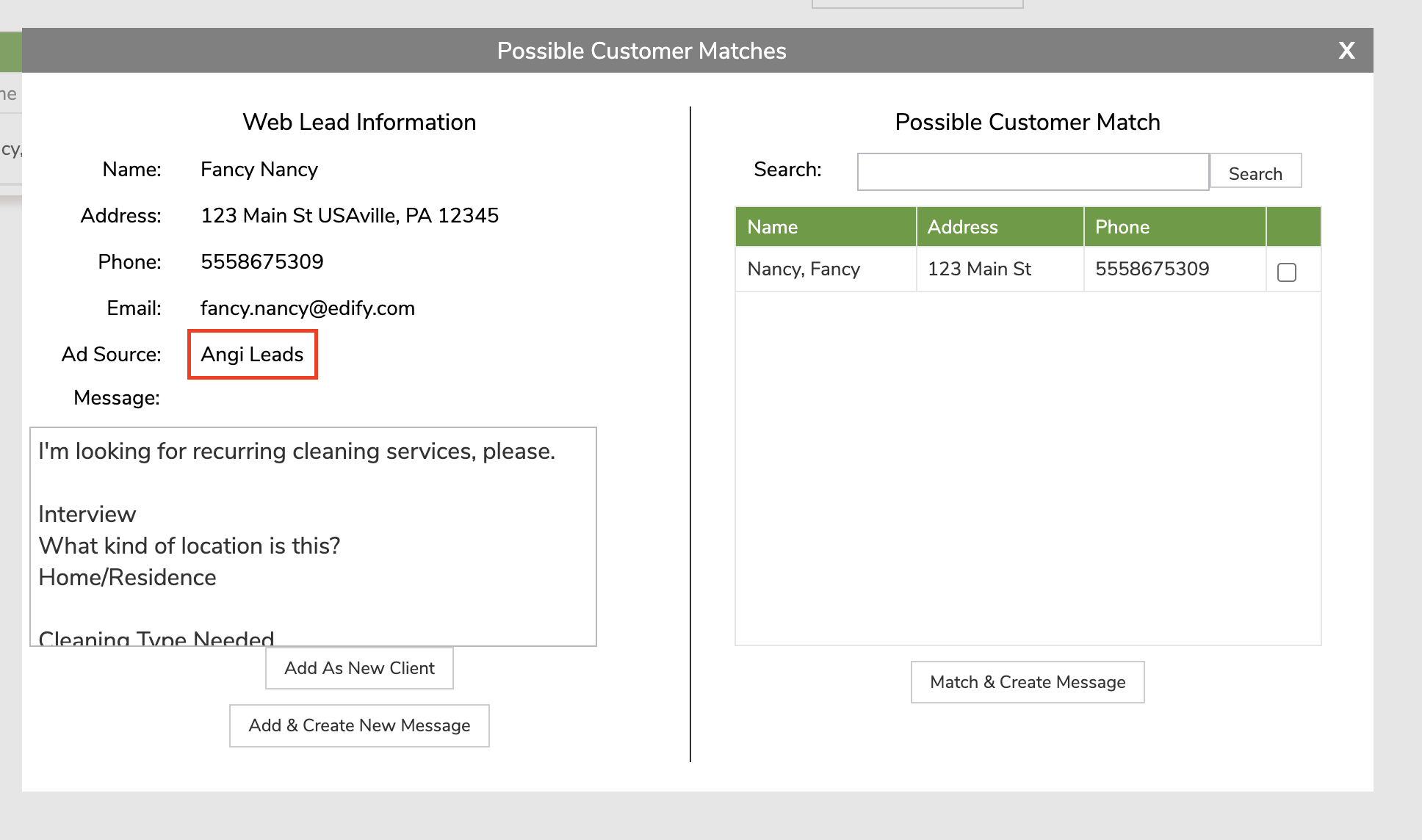 If you have any further questions or need additional assistance, you can call our Support Team at (812) 269-8402 or email [email protected] .
Did this answer your question?