SiteOne Landscape Supply Integration & Setup How to setup the SiteOne Integration with Arborgold Software Caleb
The SiteOne integration allows Arborgold Software users to link to have real-time pricing for fast and accurate quotes and proposals.
SiteOne Setup
To set up the SiteOne integration, you will first need to connect to SiteOne in your Arborgold account.
Go to Settings -> Integrations -> SiteOne and click Connect.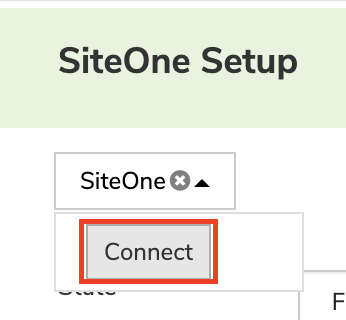 Enter your SiteOne username and password and it will connect your account after signing in.
PriceBook Information
To estimate jobs, you will first need to Import PriceBook data from your local SiteOne branch.
Choose the SiteOne branch nearest to you and select "Request Pricing"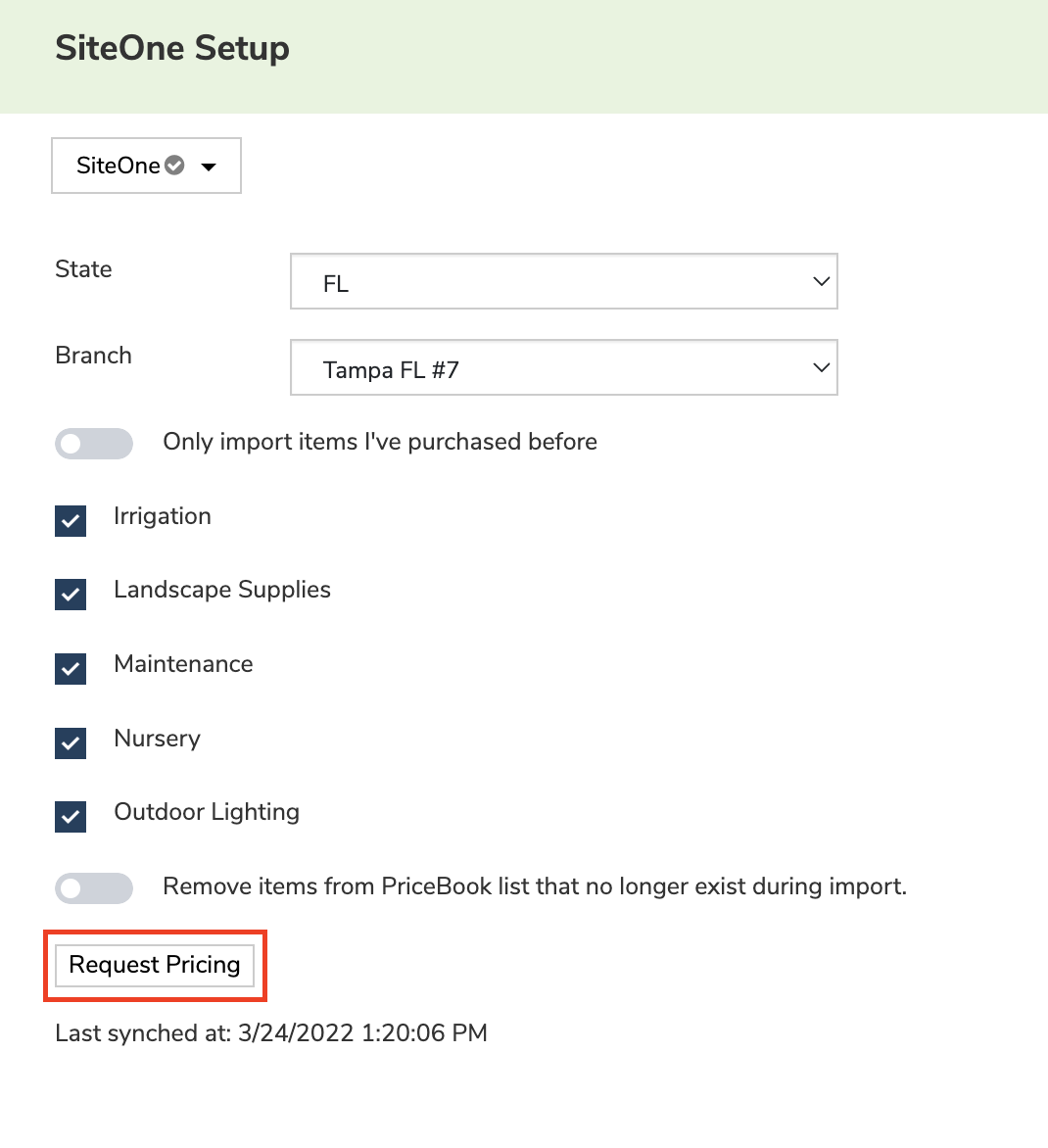 It can take between 15-60 minutes for the data to import into your Arborgold account so check that the PriceBook information is imported by clicking Settings -> Integrations -> SiteOne Price Book.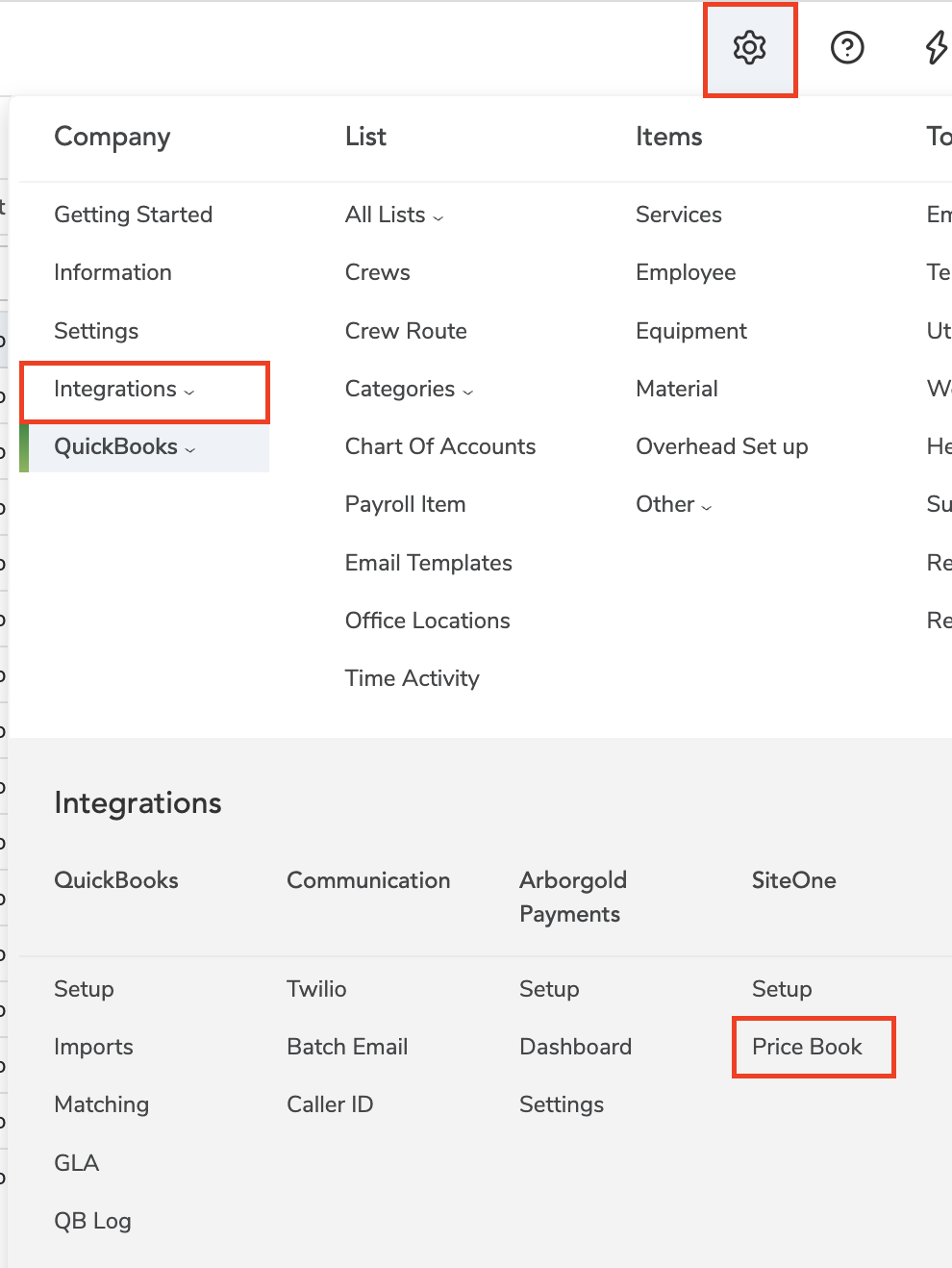 Estimating Material
Go to a job and select the small dropdown area to the right of the service.
You can then select SiteOne as a Preferred Vendor and search the items from the PriceBook imported earlier.

Sending a Purchase Order to SiteOne
You can create a purchase order to send to SiteOne and they will contact you regarding the availability of materials before its sent.
Go to Action -> Create Purchase Order.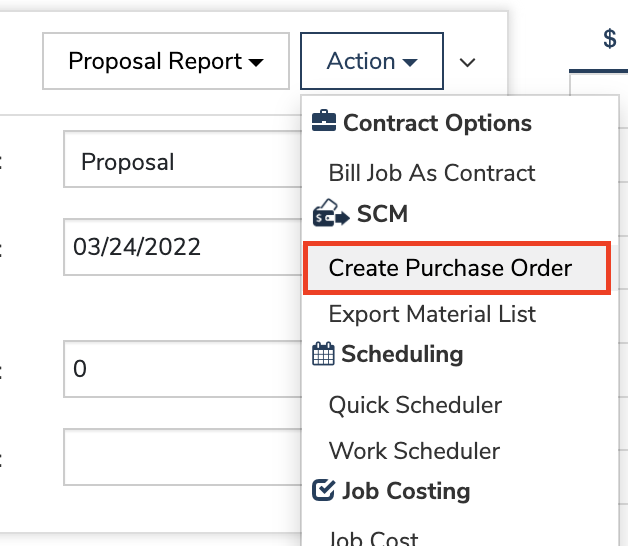 Select the Branch you ordered from and then preview and create the purchase order.
Finally, go to the SCM -> Purchase Order tab and click Action -> Export to Vendor to send the Purchase Order to SiteOne's team for fulfillment.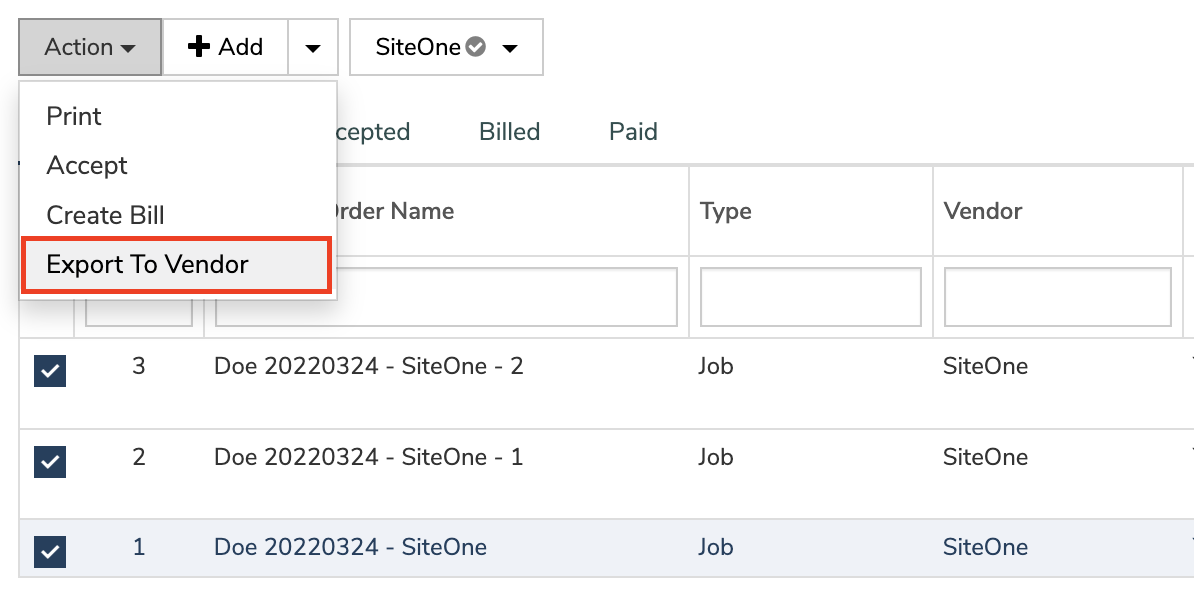 Did this answer your question?