Printing Work Orders from the Work Scheduler
Printing Work Orders from the Work Scheduler Print your work orders for your crew in batch. Betsy Rainey
(video)
The print work order feature on the work scheduler allows you to print scheduled work orders for your crews in batch. In order to utilize this feature, you will need to go into the Work Scheduler, click on the WO button above the scheduled service listing and calendar view

Doing this will bring up the Print/Email WorkOrder pop up where you can select the work order format you would like to use to print along with the date range and crew you would like to print. In addition to the drop down selections, you also have the option to 'Show Printed' which will allow you to print work orders you have already printed before and 'Show Completed' which will allow you to print work orders for services that have already been completed.
Once you have made your selection you can click Open Report to view a PDF version of the batch work orders.
*Note - Typically the WorkOrders that have the word "Routed" are used in tandem with the routing feature in arborgold where you would need to route and save that route for it to show up in the correct order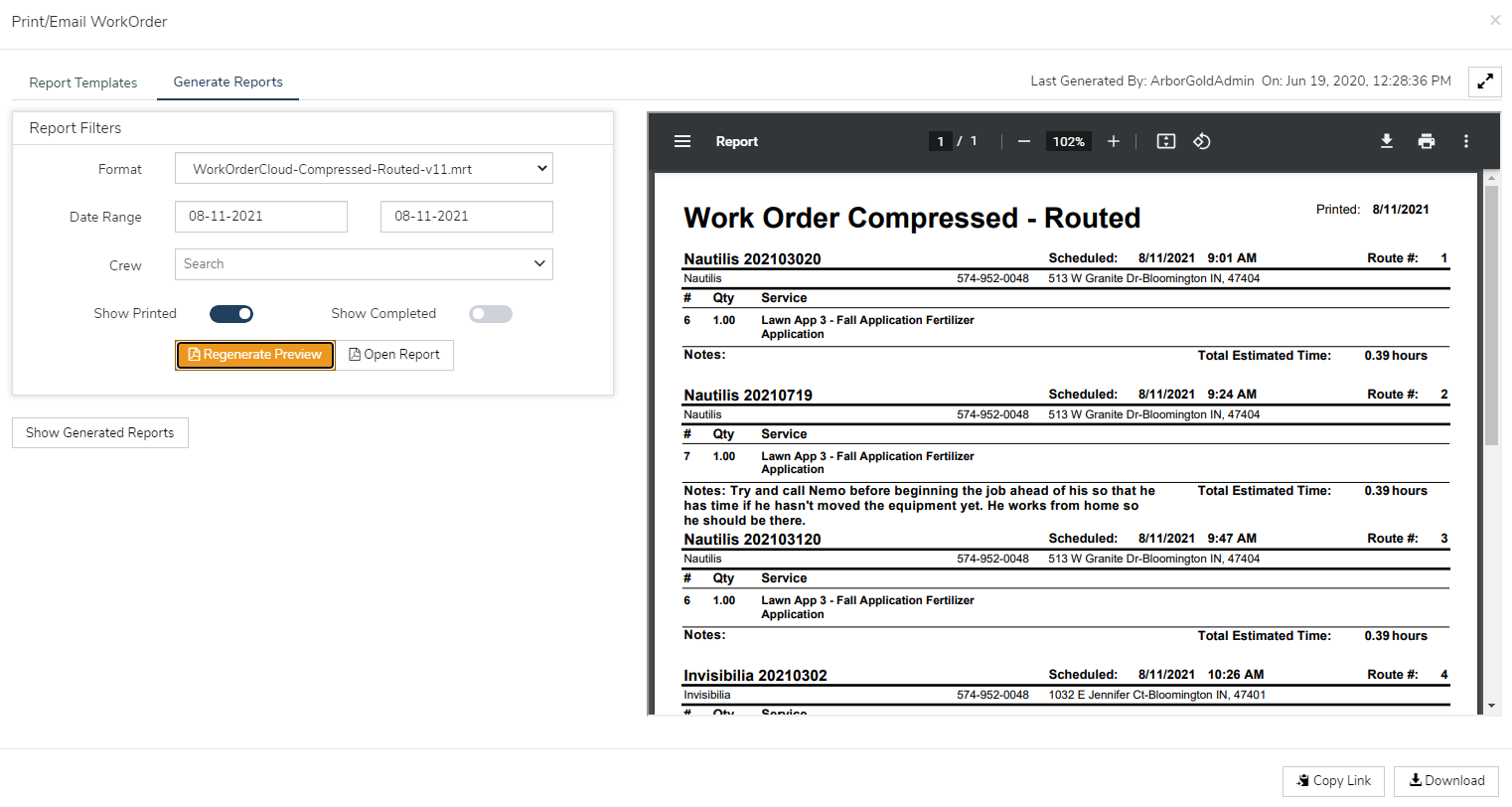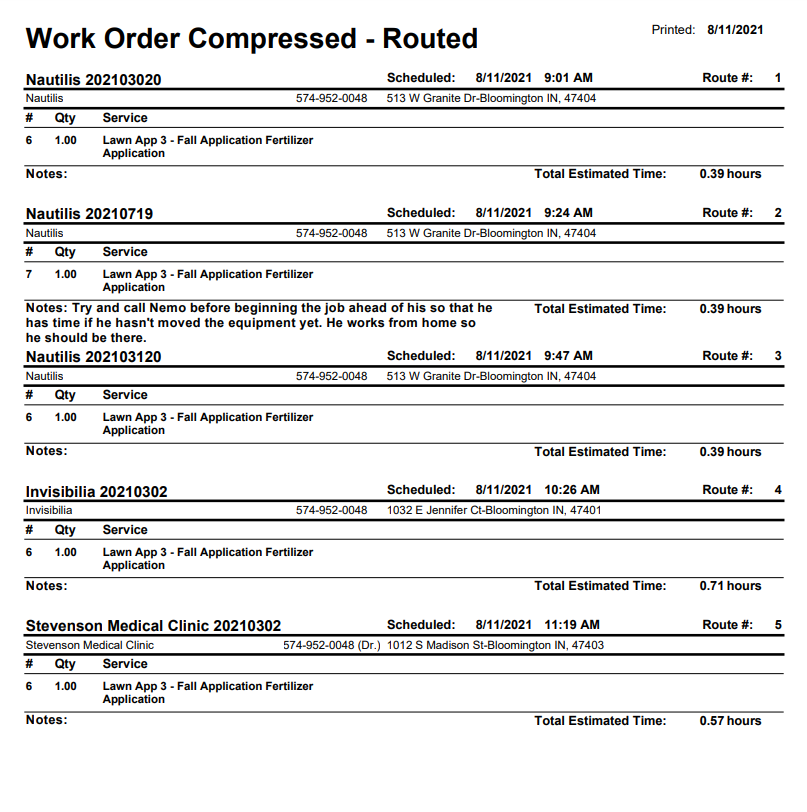 Did this answer your question?