Utilizing the Group Scheduler Learn how to optimize your scheduling using the Group Scheduler
The group scheduler will allow you to select services to schedule based on their geographical location, thus making sure that your job sites are in the same area for more efficient scheduling. Note: to limit the services that you see when using this feature, you will want to filter your unscheduled service list before opening up the Group Scheduler.
In order to utilize the Group Scheduler, you will need to go into the Work Scheduler, and click on the GS button above the unscheduled service list.

This will bring up the Group Scheduler pop up, where you will want to click on the pins above the job sites on the left hand side that you would like to view; this will change the pin color from red to green.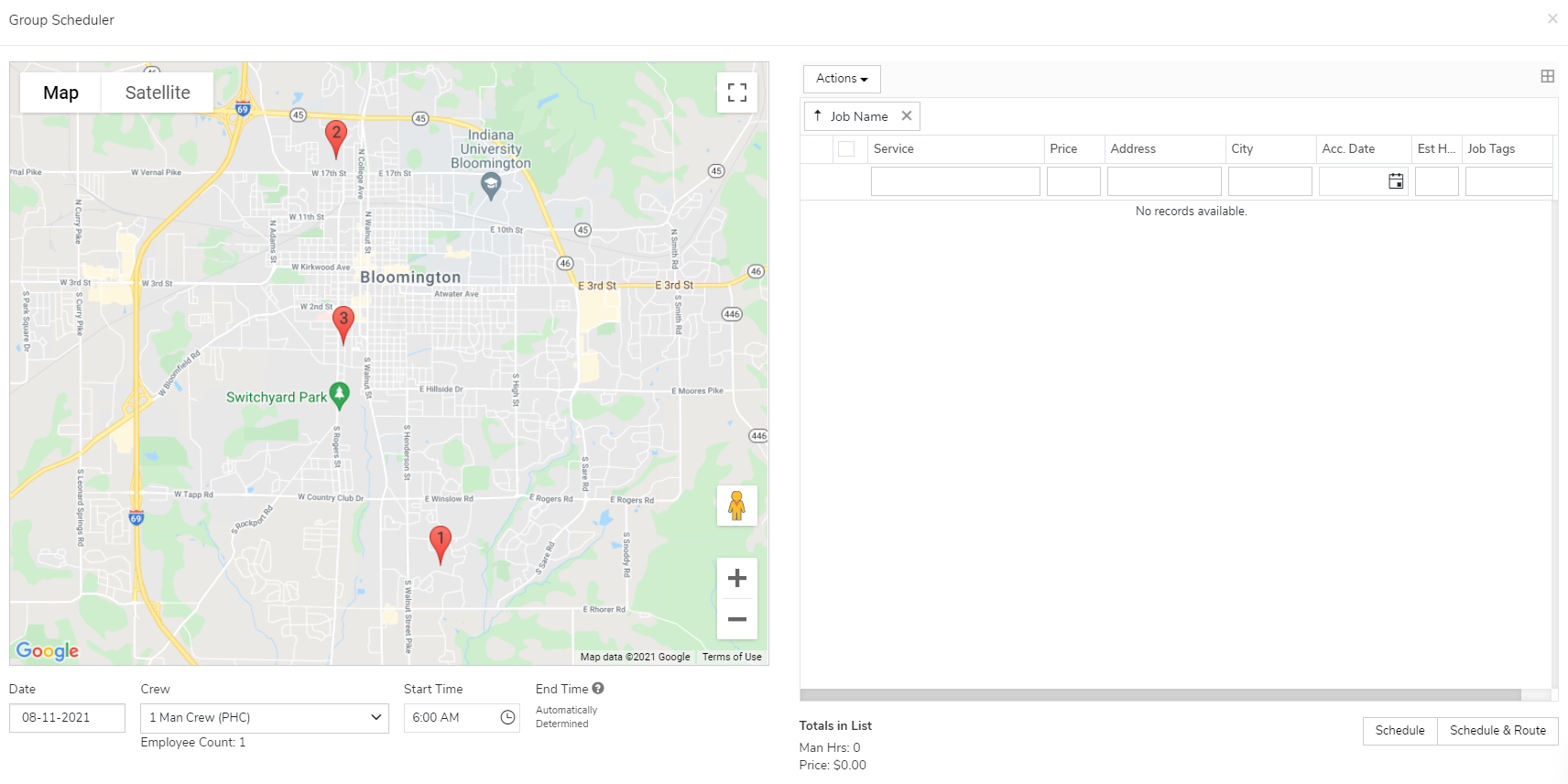 After you select your job sites, the list on the right hand side of the Group Scheduler will populate with the information for each service connected with that job site with totals down at the bottom for price and man hours.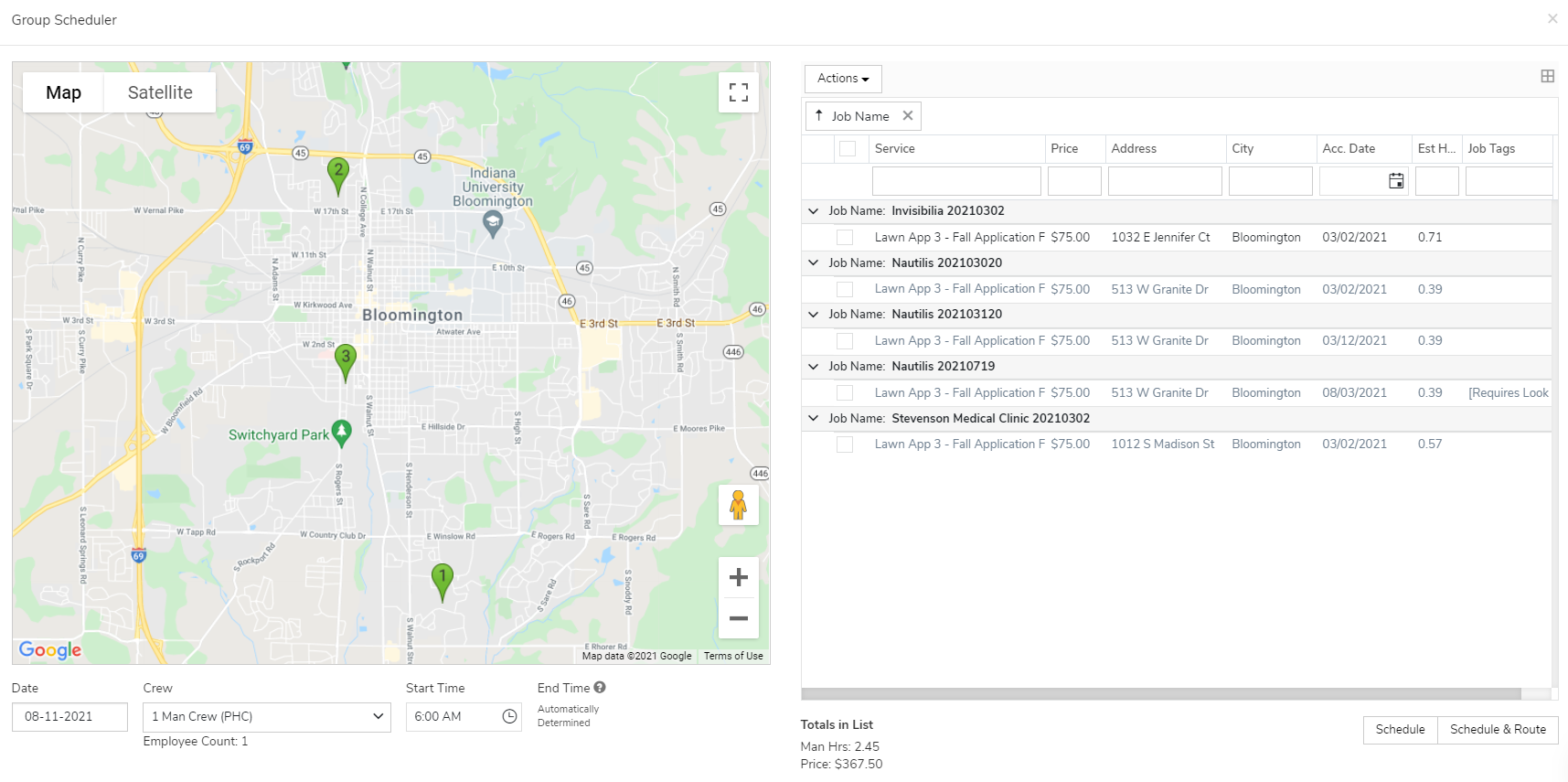 You can then select the services that you wish to schedule by checking the box to the left, and filling out the information at the bottom left hand side of the pop up; this will include the date you wish to schedule the services for, the crew you would like to schedule the services to, and the start time. Note: when you schedule the services, they will all begin at the same start time, however you can Schedule & Route instead of Schedule to be taken directly to the routing feature.
You can learn more about this here.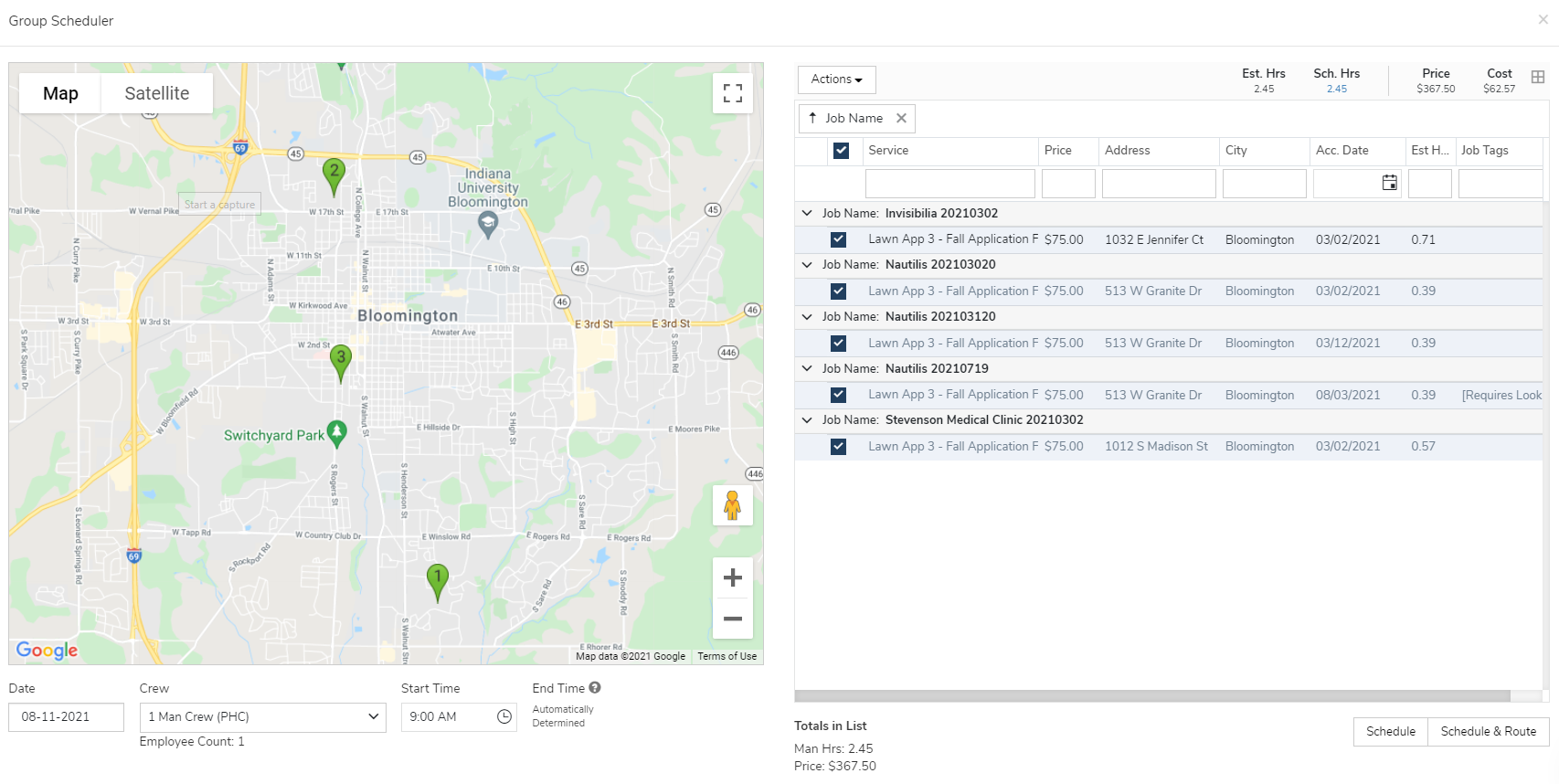 Did this answer your question?