7.14 Release Documentation
New Dashboard
New Dashboard Dashboard Listing Enhancements in Arborgold 7.14 Levi Garner
We have revamped the Dashboard with our new modern UI that not only makes it more enjoyable for you to look at, but at the same time is drastically faster and enables you from any widget to quickly jump to the thing your looking at! For example, if it's an Invoice Listing widget you can quickly and easily jump to the Customer, Invoice, Job etc.
Additional enhancements include:
Additional Filters allow for more customization

New Columns in the widgets

Optimized loading for speed improvements
See the new Dashboard by going to Dashboard -> My Lists.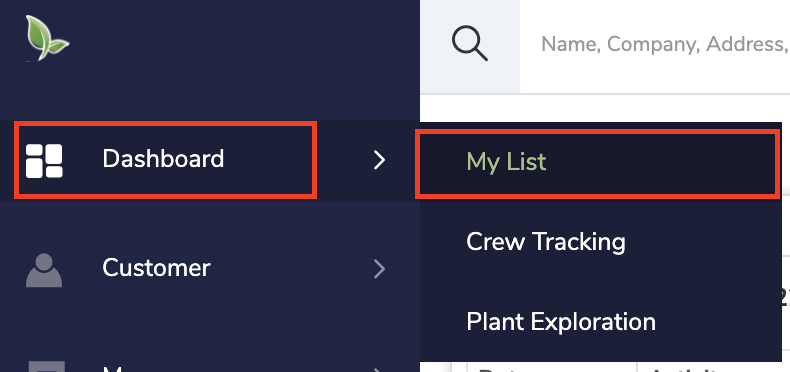 New Dashboard Interface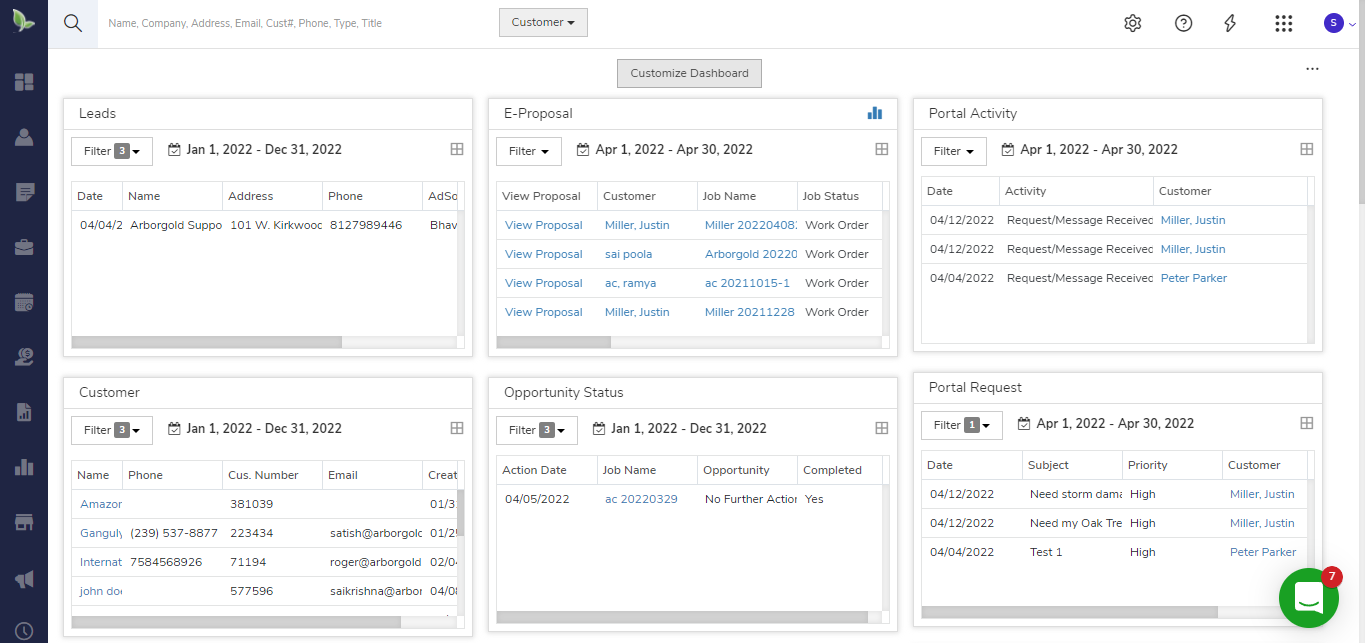 Extended View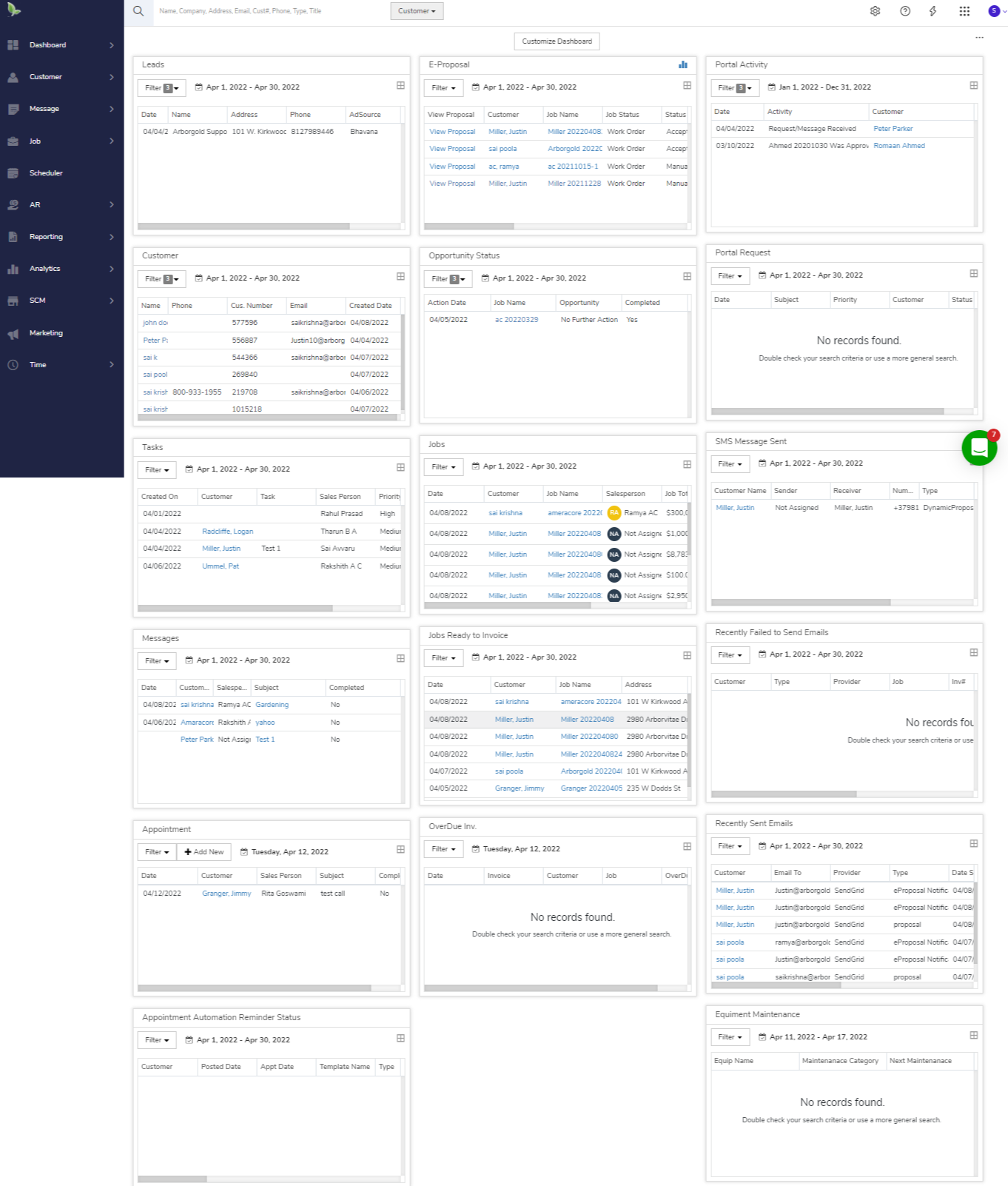 Did this answer your question?