In order to utilize the utilities on your CRM page, you will need to navigate to the CRM page, over to the Utility dropdown up at the top. There, you should be able to click on any of the available options to get the results you want.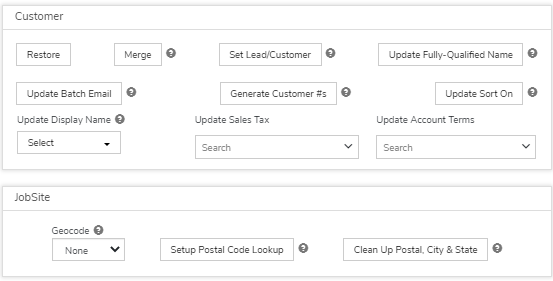 Customer
Restore - Brings you to the Deactivated Customer List where you can check the box next to a deactivated customer in order to restore them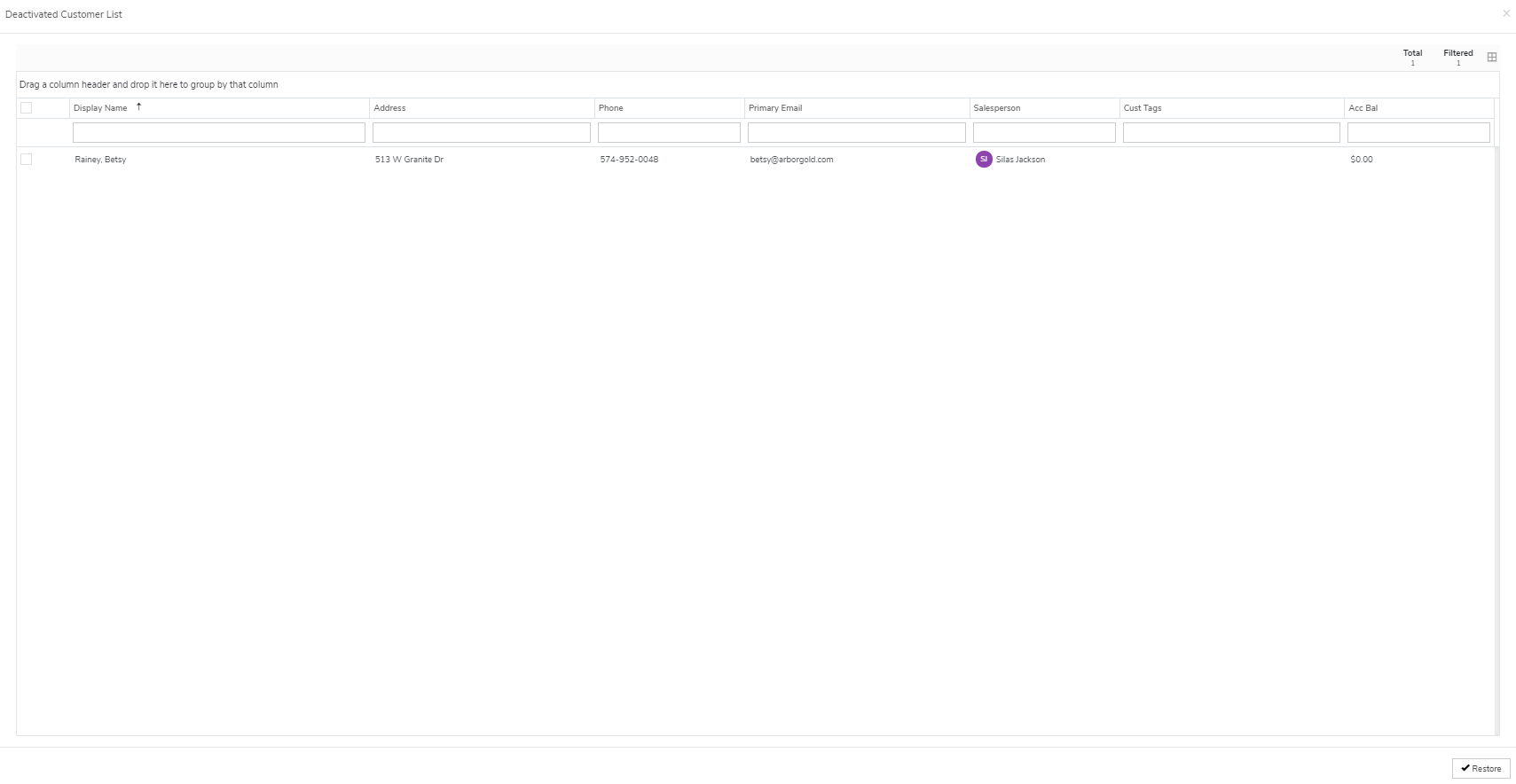 Merge - Gives you the ability to merge one customer to another customer by selecting a Customer to Keep and a Customer to Remove.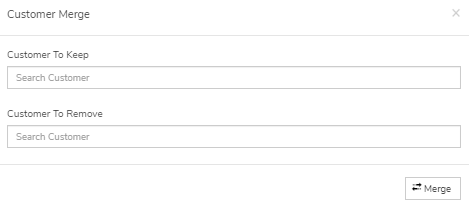 Set Lead / Customer - Updates the Customer as either Lead or Customer

Update Fully-Qualified Name - Updates the Fully-Qualified name for all customers

Update Batch Email - Will set the "Batch Email Proposal, Invoice and Marketing" to true for all customers

Generate Customer #s - Customers that don't have a Customer # will be generated a new unique customer number

Update Sort On - Will update customers that don't have a Sort-On value to the appropriate Sort-On value, which is either Last or Company name

Update Display Name - Updates customers Display Names based on the option selected.

If you select 'Not Set' it updates customers who don't have a Display Name and if you select 'All' it updates Display Names for all customers

Update Sales Tax - Allows you to select a tax level from the drop down, which will give you an Execute option to update the customers

Update Account Terms - Allows you to select an account term from the drop down, which will give you an Execute option to update the customers

JobSite
Geocode - Updates the geocode for all Job Sites based on your selection

Setup Postal Code Lookup - Updates the list of Postal Codes based on values in customer and job site addresses

Clean Up Postal, City & State

1) Will clean extra leading & ending spaces in Postal Code, City, & State for all Customer and Job Sites addresses

2) Deletes all inactive records in Postal Code Lookup

3) Deletes duplicate Postal Codes in Postal Code Lookup