7.12 Release Documentation
New Employee Settings
New Employee Settings New Employee Settings in Arborgold 7.12 Caleb
There is a new update to Employee Settings in Arborgold.
Now all the settings are located in one spot allowing users quick access to everything they need to set up their settings properly.
Employee Settings
Go to User Account -> Settings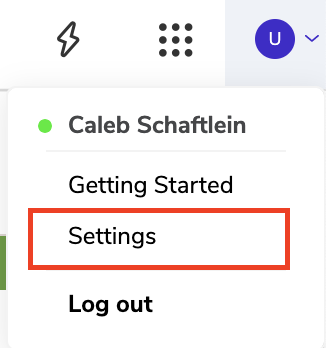 On the right of the screen, you will see all the Employee settings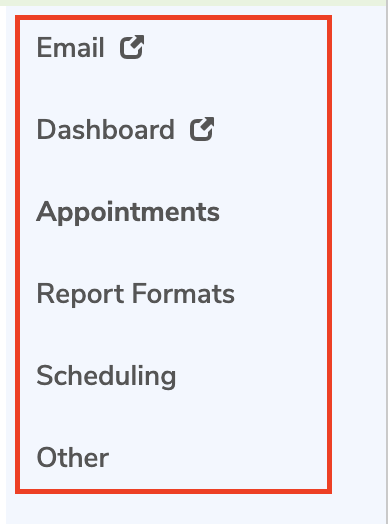 Email Settings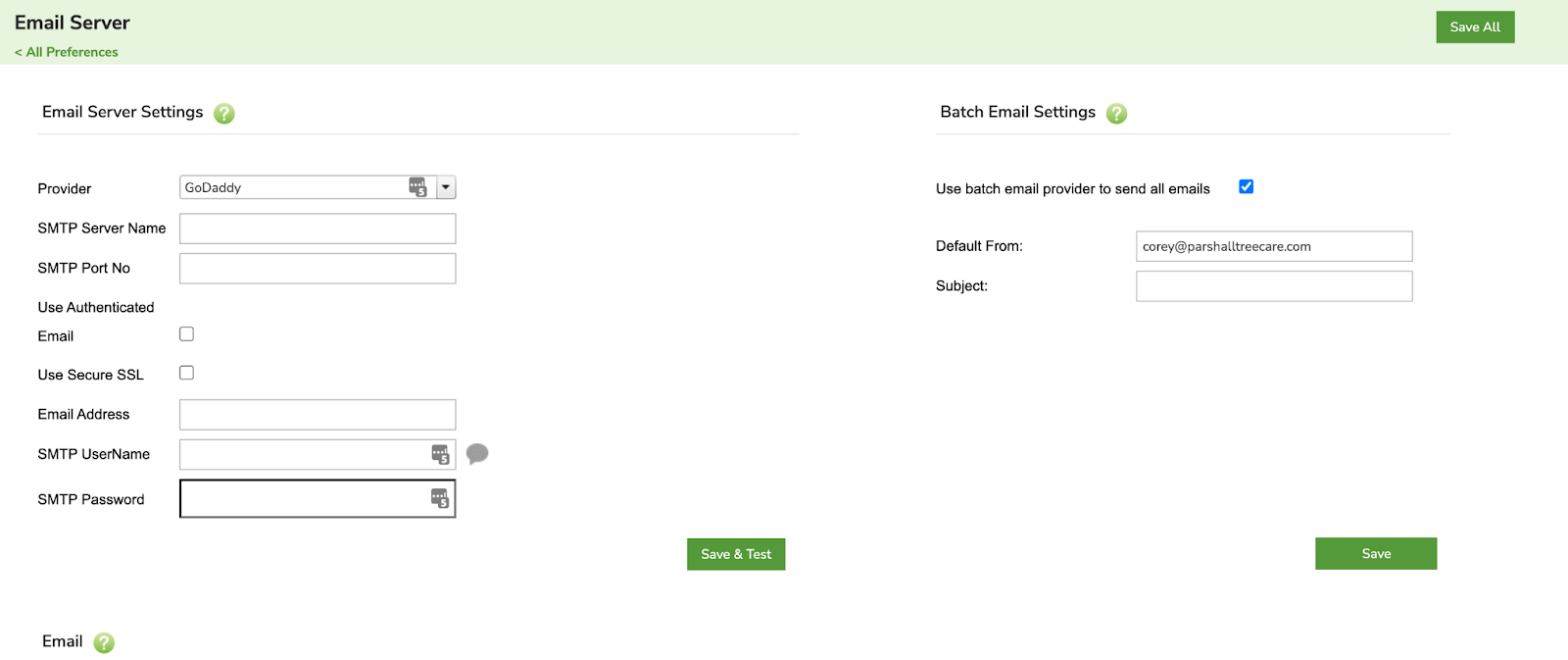 The email settings can be configured to send emails from Arborgold.
Email settings are setup per account.
For more information, visit this Email settings article.
Dashboard Settings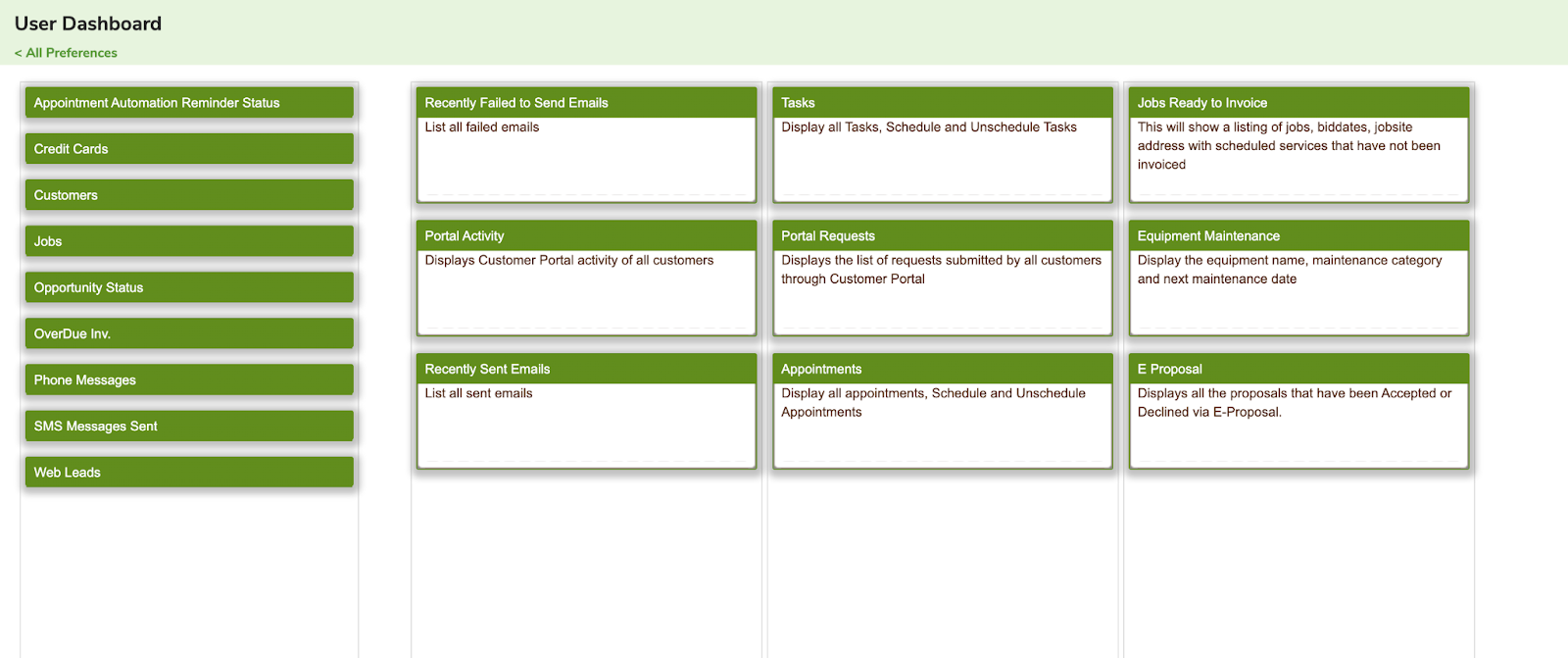 Dashboard settings allow you to change the widget that is on your Dashboard when logging in.
For more information, watch this video on Dashboard Customization.
Appointment Settings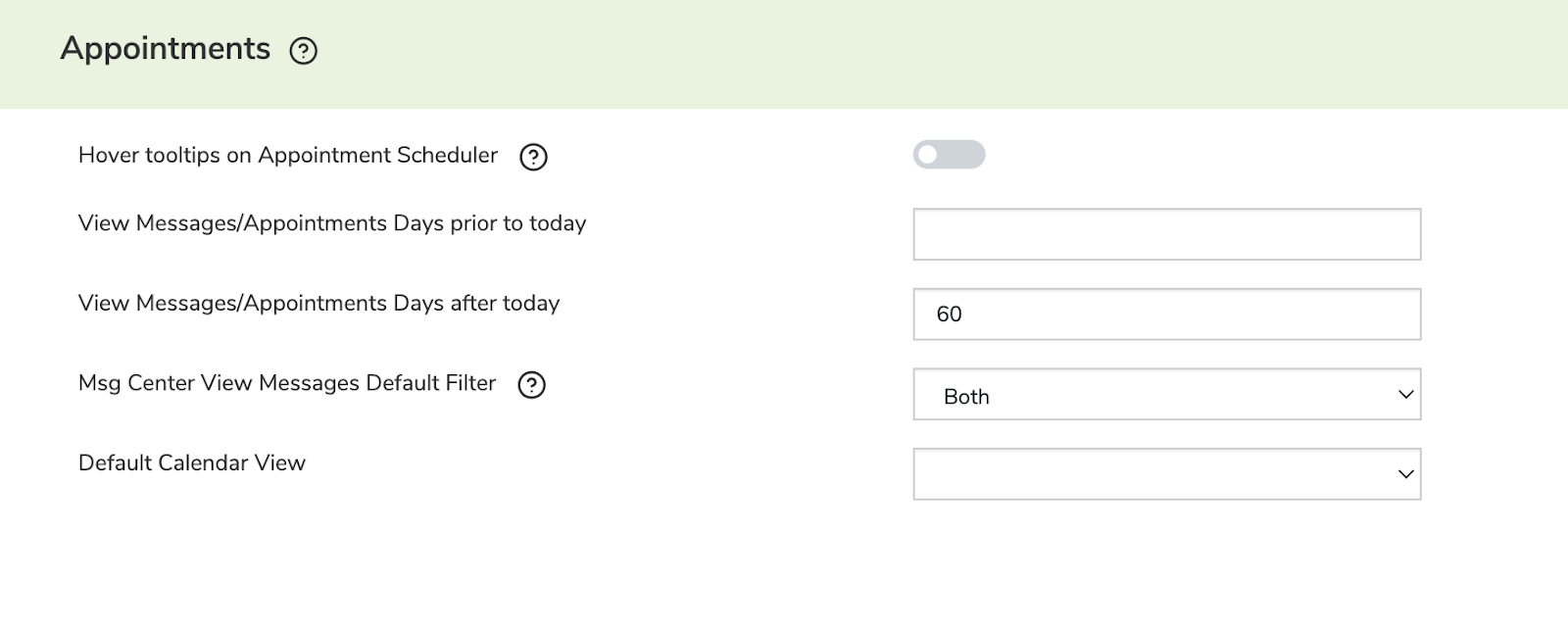 Appointment settings set the default behavior for the appointment scheduler such as setting appointment days prior to today, after today, and the Default Calendar View.
Scheduling Settings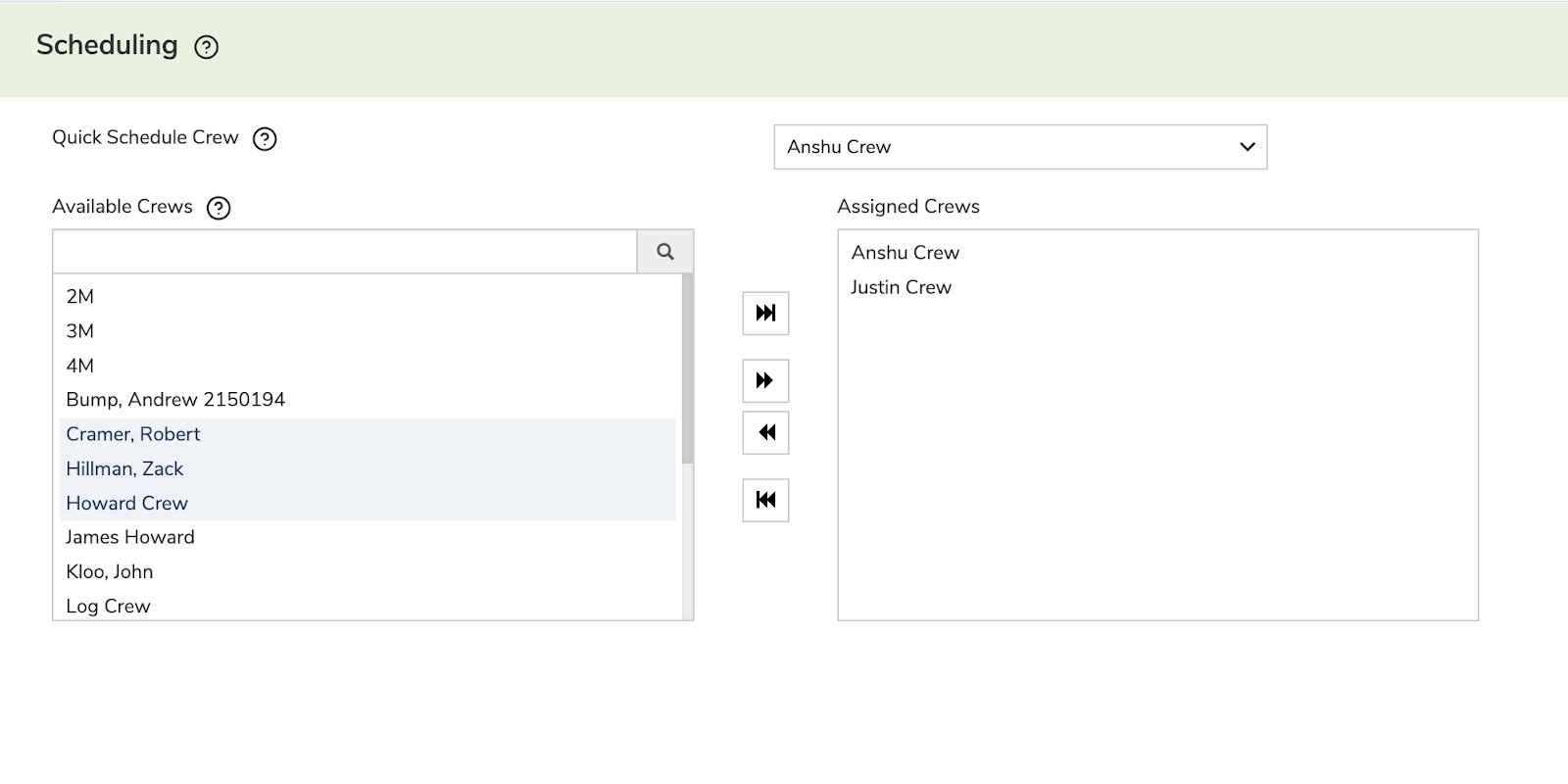 Scheduling settings allow you to set the default Quick Schedule crew and adjust the available crews that appear in the Work Scheduler.
If you remove the crews from this list, you will not see them on the Work Scheduler calendar.
Other Settings

Other settings allow you to turn on CallerID, Insert Service Description automatically on services added to a job.
Did this answer your question?