Managing Customer Lists and Data
Merging Customers
Got a duplicate? Here's how to fix that
In order to merge two duplicate customers, we will want to begin on the CRM page. You can get there by going to CRM on the menu to the left, and choosing Customers from the drop-down. Once there, you can click on the Utility drop-down up at the top to choose the Merge option under Customer.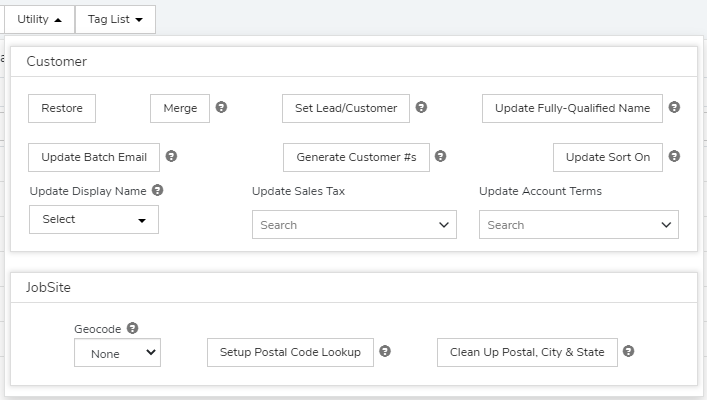 This will pull up the Customer Merge pop-up, where you can enter in the customer name, company, address, or number to select the Customer to Keep and the Customer to Remove.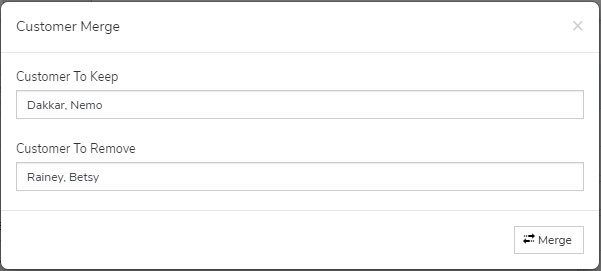 Once you've made your selection, you can continue on to click on the Merge button, which should bring up a 'Merged' message in green at the bottom of the page after successfully merging the two customers.