Editing a Billing or Job Site Address
How to edit an existing Billing or Job Site Address
You can see the customer's billing address in their customer profile under the Bill Addr field: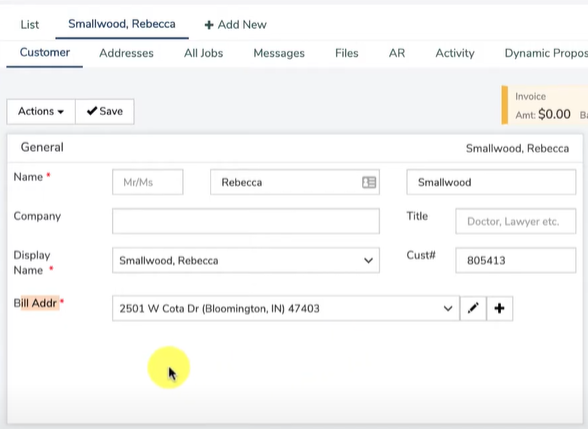 If you navigate over to all the addresses on file in the addresses tab you can see the address type listed:

We have the following address types as options when adding or editing a customer's address.
Job site: you just do the work on the property

Billing Address: you bill to this address

Job Site and Billing Address: you work and bill at this address
To set the billing address type first double click to open up an address: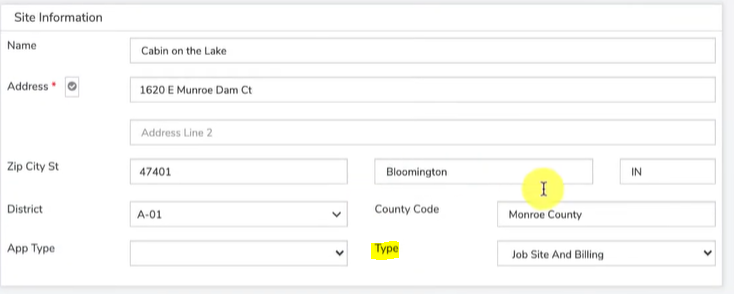 Click the type dropdown to edit the address type.
Upon adding another type that has billing in the name, if you go back to the customer's profile screen you can see there are multiple options now for the billing address.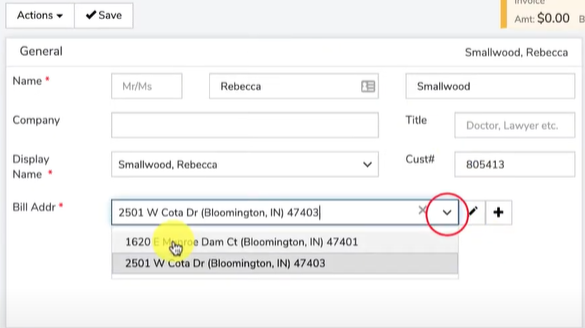 Setting the billing address to a different address will set the billing address for all jobs for the customer, including jobs in the past. However, if you open up an invoice detail screen it will show what the billing address was at the time of the invoice.