Credit Memo/Quick Credit - Refund
Credit Memo/Quick Credit - Refund How to refund, gift or balance out a customers AR Caleb
A credit memo is a way to apply a credit towards an open invoice balance. To apply a credit memo towards an open invoice, first go to the Customer's AR tab and highlight the invoice you wish to apply the credit memo towards, and select Actions -> Quick Credit Invoice.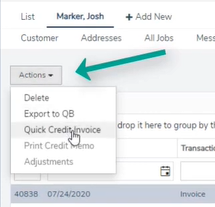 You will see the Quick Credit screen appear, with the credit amount being the full open remaining balance on the invoice. If you need to credit less than this full amount you can erase the credit amount and replace with what you wish to credit. You can also leave a description/note but be aware this note does appear in the StatementOfTransactions Statement template if printed or emailed. Click Create to apply the credit memo.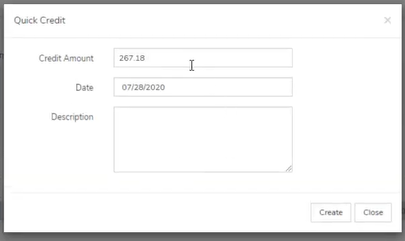 Did this answer your question?